News
Photovoltaics
Solar energy
SCADA International's new power plant controller already issued for 24 solar PV plants across Poland
SCADA International's new power plant controller for smaller solar PV plants has taken notice amongst Polish plant developers. The OneView® Solar Park Controller was launched at the beginning of the year and has already been issued for 24 projects across the Polish renewable landscape, with more orders coming in.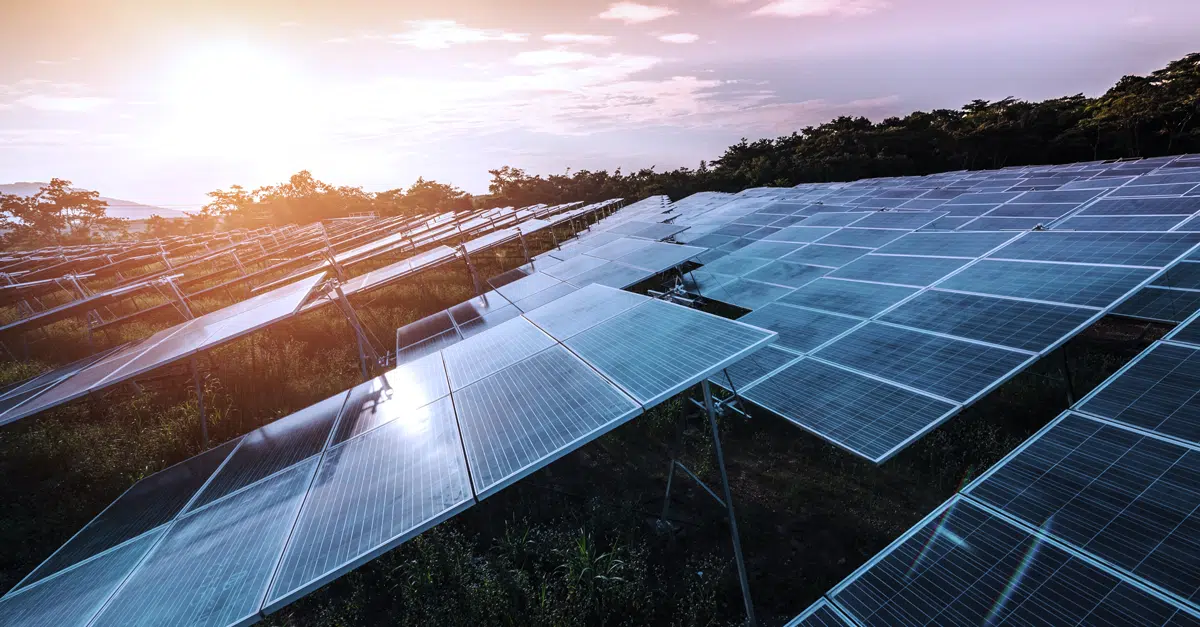 SCADA International's new OneView® Solar Park Controller is in high demand looking at the Polish PV market. The new plant controller is dedicated for smaller solar PV plants of 1-5 MW and is designed to fit smaller parks that require connection to the power grid. Especially grid connection is becoming a hot topic with the recent rise in grid-scale solar PV plants in Poland, and here, the need for reliable control solutions follows accordingly.
The new control solution from SCADA International includes a power control setup as well as a simple web client for easy data collection, monitoring, and control. A plant control setup that is right up the software company's alley:
"We saw a gap in the PV market, and especially in Poland, so we choose to start the development of a new power plant solution. It was essential for us that the solution matched our existing control solutions in terms of quality and design, but, at the same time, that it was straightforward and fast to install and configure, so it fits the specific needs of a solar PV park of 1-5 MW, says Krzysztof Komendzinski,  Sales Director Eastern Europe at SCADA International.
A spur in the solar PV market drives a new demand
The rise in demand for control solutions like the OneView® Solar Park Controller derives from the increase in solar PV capacity in Poland. In 2021, Poland reached a record-breaking number of 7.7 GW of solar PV capacity, and by 2022, Poland expects to reach 10 GW of total installed capacity.
One of the companies that prosper from the positive development is EPC company Solartech. The PV plant manufacturer is one of Poland's leading EPC contractors also active in PV development. For their new 13MW portfolio of 1 MW plants ordered by a leading national energy producer, Solartech has acquired the OneView® Solar Park Controller and they are very pleased with the result:
"For us to maintain our strong market position and satisfied customers, it requires a cooperation with a trusted and experienced partner offering proven and stable solutions. With SCADA International, we have this, and we are happy to have them on board for these projects. We needed control and regulation for new plants and to be able to connect them with existing assets. With SCADA International's integrated systems, this was done very easily and efficiently" says Bartłomiej Zysiński, CEO at Solartech.
So far, the OneView® Solar Park Controller has been ordered for more than 20 sites across Poland, and further 10 projects are in the pipeline for the following months. For SCADA International, the newfound interest in the solar PV industry has, in some way, been anticipated. Krzysztof Komendzinski explains:
"We have consolidated business within the wind industry, and as some of our customers move into the solar PV market, it is natural for them to reach out to us regarding their SCADA and control needs. Our expertise lies in data acquisition and control of renewables, which means we are very well equipped to offer solutions for customers with hybrid parks, including both, e.g., solar PV, wind, hydro, and storage."
You should consider reading
Photovoltaics
Solar energy