News
Climate change adaptation
Flood prevention
Nature based solutions
+2
White paper: Water for Smart Liveable Cities
How rethinking urban water management can transform cities of the future.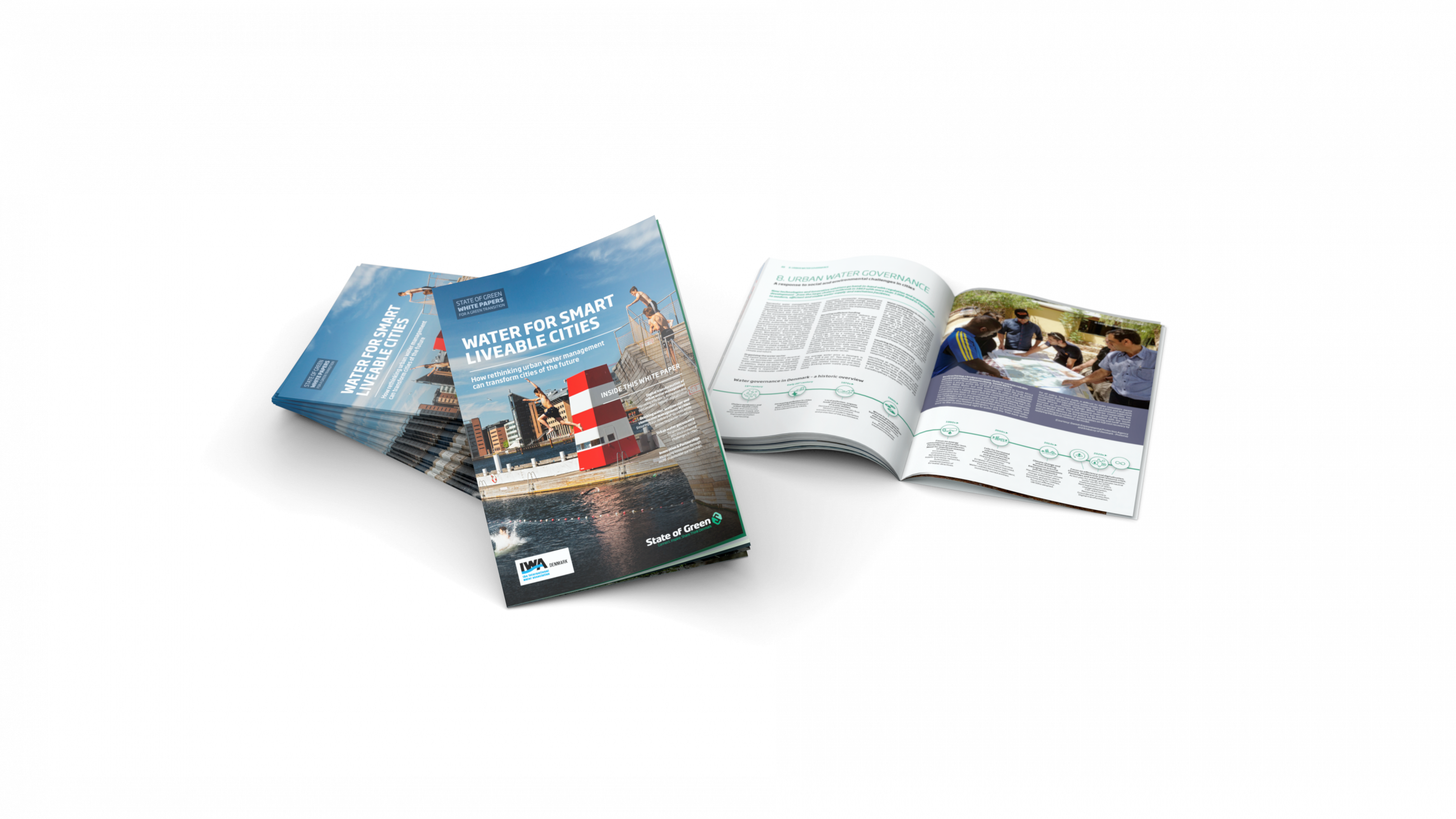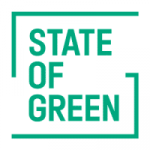 Without proper sanitation, sewerage and clean water supply, there is no liveable city. In fact, good water management can make cities healthier places to live, resilient toward climate change and more sustainable overall. Placing water at the core of the city's urban planning and investments creates a strong foundation for sustainable growth. This is one of the key takeaways from the publication "Water for Smart Liveable Cities", which is published this week by State of Green and IWA Denmark.
Another takeaway is that when urban planners and water managers join forces, it increases chances of developing long-term solutions, which successfully integrate the role of water with the needs of both local citizens and nature.
"I believe water is the key to creating cities that are both sustainable and attractive places to live"
- Lea Wermelin, Danish Minister for Environment
As the Danish Minister for Environment, Lea Wermelin, writes in her foreword:
"I believe water is the key to creating cities that are both sustainable and attractive places to live. Caring for the environment while managing well-functioning cities that are resilient, healthy and attractive places to live is a challenge facing cities all over the world – but it also represents opportunities."
-Related news: Six Danish water voices in the countdown to the IWA World Water Congress in Copenhagen
Ensuring sustainable water supply and wastewater treatment in cities
Urban population growth is increasingly putting pressure on urban water supply. In order to overcome water stress, knowledge of quantity and quality of available water resources is important. A well-maintained pipe network constructed of high quality materials is also essential and digitalisation and data utilisation can increase efficiency of supply.
See case example from Saldanha Bay, South Africa from the white paper
Urban population growth also means wastewater treatment plants must treat an increasing volume of wastewater. Sewage collection and treatment systems play a key role in creating liveable cities and enable water related recreational activities such as harbour baths. Finally, wastewater treatment can supply the city with green energy and recovery of scarce resources.
See case example from Copenhagen, Denmark from the white paper
-Related news: Danish perspectives on Water for Smart Liveable Cities
Stormwater management contributes to both resilience and liveability
Climate change is putting increasing pressure on wastewater infrastructure in cities around the world. A common challenge is to ensure sufficient capacity in the sewer systems to prevent overflows in times of heavy rain. A combination of solutions are often needed to prepare cities for extreme weather events. When stormwater management is integrated in urban planning and design, it often leads to positive spillover effects such as increased resilience to climate change, efficiency, liveability and a sense of place for urban communities.
See case example from Viborg, Denmark from the white paper
Activities in the open land outside the city also have an enormous impact on the city itself. Strong cooperation with different stakeholders at basin scale can enable joint decision making across administrative boundaries.
See case example of multistakeholder collaboration along Gudenåen, Denmark's longest river, from the white paper
Digital transformation, urban water governance and partnerships
Digitalisation of urban water management increases transparency, innovation and liveability. New technologies and innovative solutions go hand-in-hand with regulation and organisational development. Successful water management requires strong governance structures. In addition to environmental standards, regulation of the water sector needs to include a focus on financing mechanism, water prices and transparency.
See case example from Aarhus, Denmark from the white paper
Working together in partnerships when developing water solutions for smart and liveable cities often leads to more innovative and efficient solutions and ultimately improves the framework for innovation and prosperity.
See case example from Denmark on reducing urban water loss through an innovative partnership concept
Find inspiration for your own urban water projects
The white paper features lessons learned from different Danish stakeholders within urban water management. It is meant to serve as a tool for inspiration for creating innovative water solutions, which contribute to smarter and more liveable cities.
In the lead-up to the IWA World Water Congress & Exhibition in Copenhagen May 9-14 2021, more white papers about water related topics will continuously be made available at www.stateofgreen.com/publications
Read more about ensuring water security for a growing world
Read more about creating smart, green and liveable cities
You should consider reading
Climate change adaptation
Flood prevention
Nature based solutions
Urban water management
Water management