New Record from Danish Solar Cells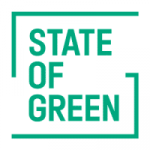 Tuesday 11 March, 2014 marked the day for a new record from Denmark's approximately 92,000
photovoltaic
systems, producing an output of 415 MW. This is 15 MW more than the previous record set during July 2013. The production of 415 MW corresponds to the electricity consumption of 400,000 Danish households.
The output is recorded by Energinet.dk, the entity responsible for the Danish electricity and natural gas system, which monitors the output produced from
solar cells
,
wind turbines
,
power plants
and import and export of electricity in Denmark.
Their website
provides a minute-by-minute overview of the Danish electricity system.
"The photovoltaic systems produce the same output during a couple of hours as they would during a hot summer day. But they have less hours of sunshine to produce it", explains Jesper Nørskov, Head of Press at Energinet.dk
He adds that the output numbers for production are based on a section of the photovoltaic systems, which then are up scaled statistically.
The combined installations of photovoltaic systems in Denmark are able to produce 576,6 MW in 2014, compared to 480 MW last year.
You should consider reading