News
CHP
District energy
District heating
+2
New German white paper on district energy launched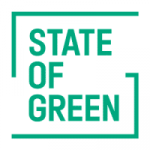 Energy-efficient heating and cooling solutions are an ingrained part of the Danish DNA. While many countries have opted for individual, on-site heating and cooling solutions, Denmark decided to focus on collective heating systems after the oil crisis of the 1970s. Today, 64% of all Danish households are supplied by district heating, contributing to making Denmark one of the most energy-efficient countries in the world. District energy is all about how value is created by supplying heating and cooling collectively instead of individually. In its simplicity, district energy systems move water, with a valuable temperature, from the place of production to the place of consumption. The efficiency of the system is created in all three parts; creating heated or chilled water, avoiding heat loss in the distribution as well as effective connection and use on the consumer side.
- Download the German District Energy White Paper: Fernwärme und -Kälte – Energieeffizienz für städtische Gegenden
German demand for District Energy
This Wednesday May 17, 2018, the German network EnergieAgentur.NRW from the Nordrhein-Westfalen state invited to the annual meeting on 'Export Energy' in Düsseldorf. Here the German version of State of Green's District Energy White Paper was launched and presented for the German audience to strengthen and develop the collaboration within the district energy sector.
Selected subject matter experts and network partners was gathered to discuss topics as: Tendering of international energy projects, market opportunities of NRW companies in international energy markets, current developments in the renewable energy sector of selected target markets and much more. Represented was the Danish Energy Agency, the German Investment and Development Company (DEG), the Gesellschaft für internationale Zusammenarbeit (GIZ) , EnergyAgency.NRW, and many more.
If you want to learn more about the German-Danish collaboration on District Energy you can attend the conference in House of Green June 7th 2018 to meet German and Danish stakeholders within the field.
Inside this White Paper: District Energy - Energy Efficiency for Urban Areas 
This White Paper draws on competences built up through more than 100 years of experience with district energy in Denmark and around the world. It highlights some of the main learnings to consider when wanting to expand the use of district energy, by including relevant cases from around the world. More specifically, the white paper highlights the following:
District energy at its core: Fuel flexibility and secure supply
Planning and regulation
a prerequisite: The regulatory process, responsibilities and requirements
Fuel flexibility allows for sustainability in district heating: The key to intelligent use of energy
The necessity of heat storage: Saving money and securing supply
The future of district energy: Realising a strong global potential
You should consider reading
CHP
District energy
District heating
Heat pumps
Waste-to-energy