News
Recycling of waste to material
Resource efficient production
Electronic Waste is Value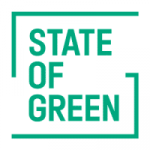 Waste is value, especially when it comes to recycling smart phones, cameras and other electronics that contain gold, silver and valuable materials. In cooperation with the Danish business sector, the Danish Ministry of the Environment has launched three projects which aim to improve design of electronics in order to advance reuse and recycling of valuable materials.
"We must become better at utilizing the many valuable materials in our electronics. Today we reuse less than 5% of the rare metals used in everything from displays to wind turbines and electric cars. That is why we must learn to design electronics that can be easily disassembled so we can use the materials again in new products", says Minister of the Environment Ida Auken.
Recycling opens up new business opportunities
The Danish government and business life have agreed on three projects during 2014-16 focused on environmentally friendly design, development of technologies for separation, sorting and recycling of the valuable material in electronic waste as well as a push for better waste collection.
"We can gain an advantage in this area, which can create new business opportunities for Danish business life. The technology for extraction and recycling of components in electronics is still in the early stages and we have a growing global market for recycling. As manufactures we also hold responsibility for what happens to the electronic waste, and with these three projects we take responsibility in such a way that benefits both the environment and the Danish companies", says Director at the Confederation of Danish Industry Lars. B. Goldschmidt.
The agreement has been entered into by the Danish Ministry of the Environment, the Condeferation of Danish Industry, the Danish Association for Suppliers of Electrical Domestic Appliances, DI ITEK, the Danish Commercial Industries Federation, the Danish Consumer Electronics Association, Elretur, European Recycling Platform and LWF.
- Read more: Denmark values waste as a resource
Source: Danish Ministry of the Environment
For more news, visit our Newsroom
You should consider reading
Recycling of waste to material
Resource efficient production