The Lakeside Garden in Singapore
4. March 2021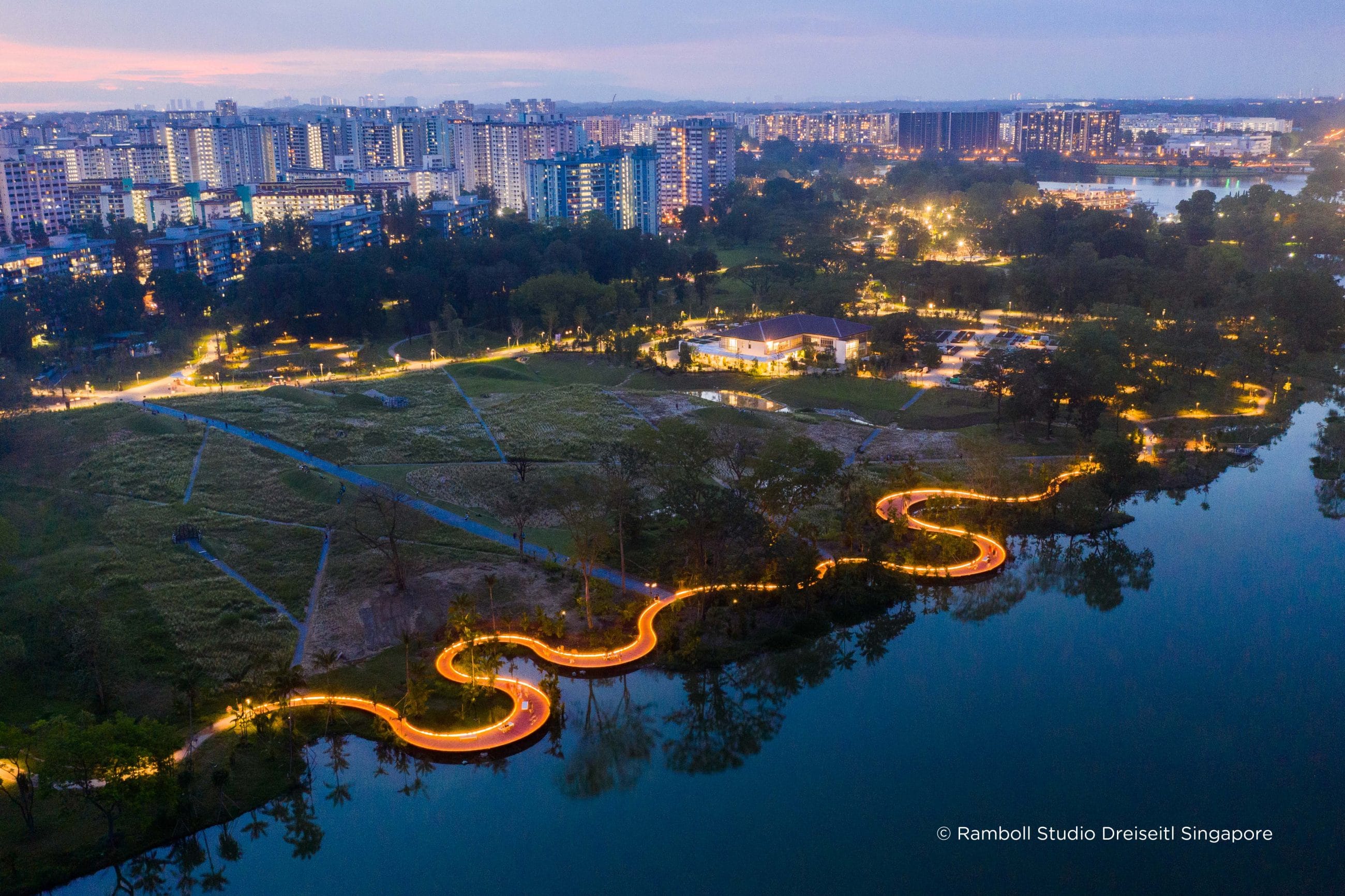 Solution provider

Ramboll is a leading international engineering, design and consultancy company, owned by the Ramboll Foundation.
More from Ramboll
Want to see this solution first hand?
Add the case to your visit request and let us know that you are interested in visiting Denmark
Request Visit
Once a mangrove swamp, the Jurong region in the South-Western Singapore is being developed into a new business and leisure destinationcalled the Jurong Lake District. The Lakeside Garden is the first phase of the Jurong Lake Gardens, which is the recreational area of the new district. One of the most visible features of the garden is the 'Rasau Walk', which is a winding, barrier-free, waterfront boardwalk along the Jurong Lake shoreline. Other features include grasslands for bird hides, islands for herons and a stream forest, which is a suitable habitat for dragonflies. All fallen trees have been repurposed into site furnishing and landscape features such as bird platforms, habitat logs, pathway curbs or nature trail features - all in order to support and improve biodiversity. There is a nature-inspired play area, which is the largest of its kind in the country. It offers a variety of experiences for children, such as the opportunity to crawl through a 'squirrel's nest' and glide through a tree canopy. Jurong Lake Gardens is a park where people, animals and plants can co-exist and mutually benefit.