The climate adaptation project SØnæs with triple functions
15. August 2014

Solution provider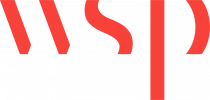 More from WSP
Want to see this solution first hand?
Add the case to your visit request and let us know that you are interested in visiting Denmark
Request Visit
With their WATER PLUS project, Viborg Municipality and Energy Viborg Water show how climate adaptation combined with a cleaning dam can create an attractive park and beautiful water scenery
The so-called SØnæs (the island in the lake) project is a 10-acre recreational area located at the edge of Viborg's city centre right down to Søndersø Lake. Until recently, the area, which consists of old marshy ground, served as playing fields for a local football club. However, as the fields were often flooded and caused wet feet, the football club moved to a drier field and thus made room for the project.
The most important reason behind the project was the extremely high amounts of phosphorus and nitrogen that had been in the lake for decades. Therefore, the municipality of Viborg decided to improve the environment by using a cleaning dam to clean the rainwater before it runs into the lake.
Technical solution and recreational value
A water-cleaning dam was constructed with a variable water volume, so it also functions as a reservoir for storm water and at the same time secures the nearby areas against flooding.
By designing the technical facility with consideration for the surrounding area, the green, curving terrain is preserved as a water park. The dam is set up in the soft, undulating terrain, which creates a changing water park where islands appear and disappear depending on the quantity of rainwater in the clean pond and overflow areas. Today, a wide range of users come to SØnæs, from families who come to play, fitness and parkour enthusiasts, to seniors, as well as yoga classes and local running clubs.
The sØnæs project demonstrates how climate adaptation can solve not only the double function of rainwater management and creating social urban spaces, but also create a triple function by also introducing water cleaning of phosphorus in the dam.