Case
Power-to-x
Energy efficiency
Smart energy systems
+2
The HyBalance project: Balancing grid fluctuations with green hydrogen
20. October 2020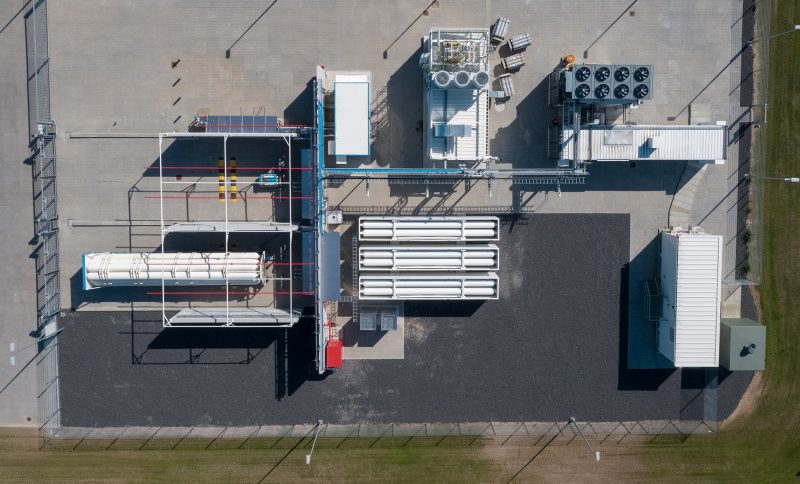 Solution provider

Hydrogen Valley conducts and assists in activities within hydrogen, biogas and methanol.
More from Hydrogen Valley
Want to see this solution first hand?
Add the case to your visit request and let us know that you are interested in visiting Denmark
Request Visit
HyBalance is a project demonstrating the use of hydrogen in energy systems. The hydrogen is produced from water electrolysis, enabling the storage of cheap renewable electricity from wind turbines to help balance the grid.
The HyBalance facility produces hydrogen by leading power from the grid into a 1.2 MW Proton Exchange Membrane (PEM) electrolyser that splits water into hydrogen and oxygen.
The consortium behind the HyBalance project consists of Hydrogen Valley, Air Liquide, Copenhagen Hydrogen Network (CHN), Hydrogenics, Centrica and Ludwig-Bölkow-Systemtechnik (LBST), with associated partners Energinet, Akzo Nobel, and Sintex.
The project facility is placed close to relevant hydrogen end-users in high value markets, such as industry, hydrogen-refuelling stations for fuel cell cars and -buses and salt caverns for hydrogen storage. First soil was turned in 2017 at the site in Hobro. The plant was inaugurated in 2018, and the project was concluded in October 2020.
Project partner Air Liquide continues to operate the site and produce hydrogen to  supply its customers. The hydrogen is used in both industrial processes and in transportation. One customer, the magnetic systems and powder metal components manufacturer, Sintex, is supplied through a hydrogen pipeline linked directly to the facility. Another customer transports the hydrogen to Copenhagen, where it is used by i.e., hydrogen taxis.
The hydrogen produced in the HyBalance project can supply a fleet of more than 800 fuel cell electric vehicles (FCEV) and could contribute up to 0.5 per cent of the GHG reduction targets of the Danish transport sector.
The HyBalance project has received EUR 2.6 million in funding from EUDP and EUR 8 million from the EU.
Image credit: HyBalance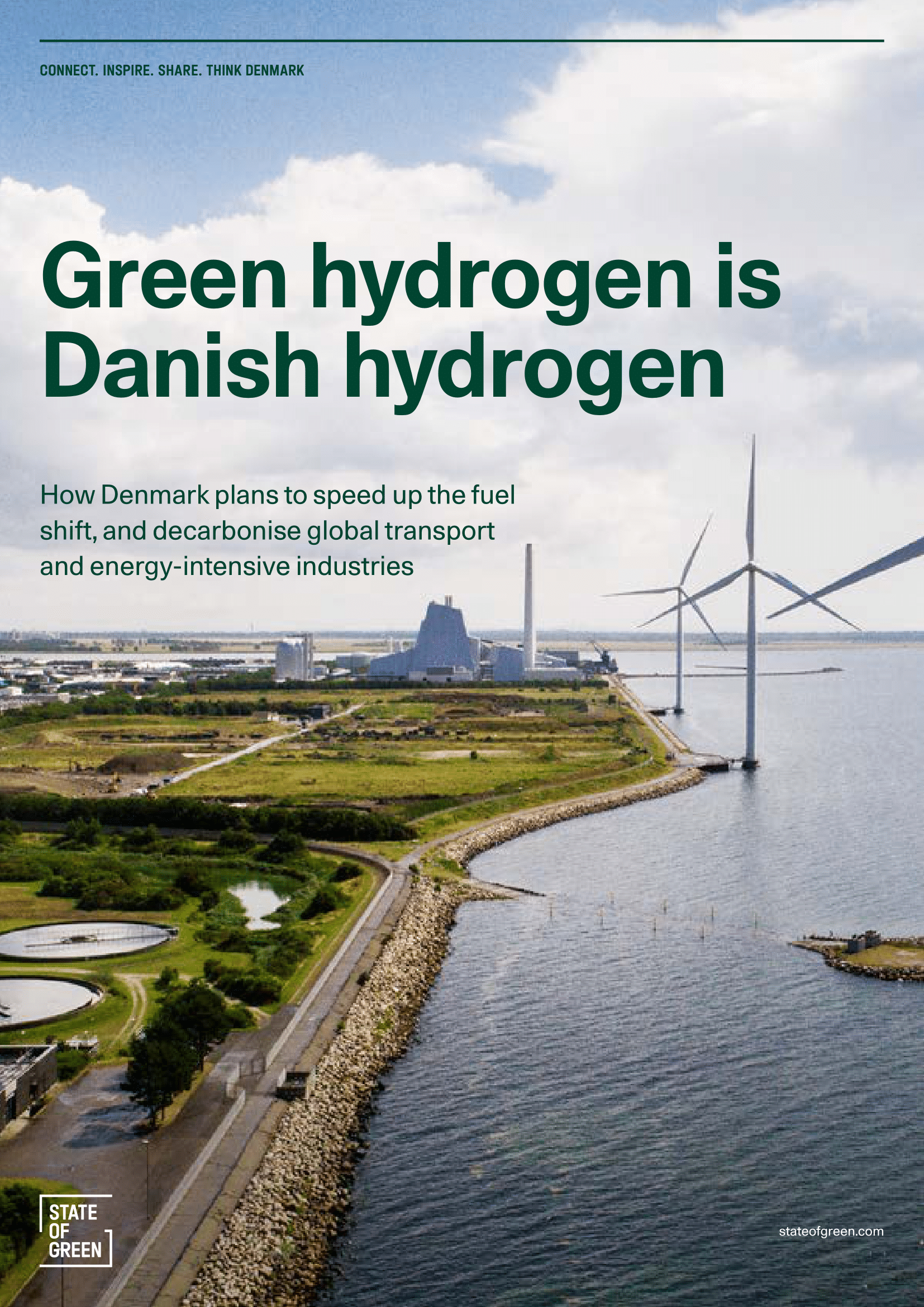 Green hydrogen is Danish hydrogen
This case is a part of the white paper "Green hydrogen is Danish hydrogen". Discover Denmark's plans to produce green fuels and decarbonise global transport and energy-intensive industries.
Explore the white paper