Power-to-X: the HyBalance project
20. October 2020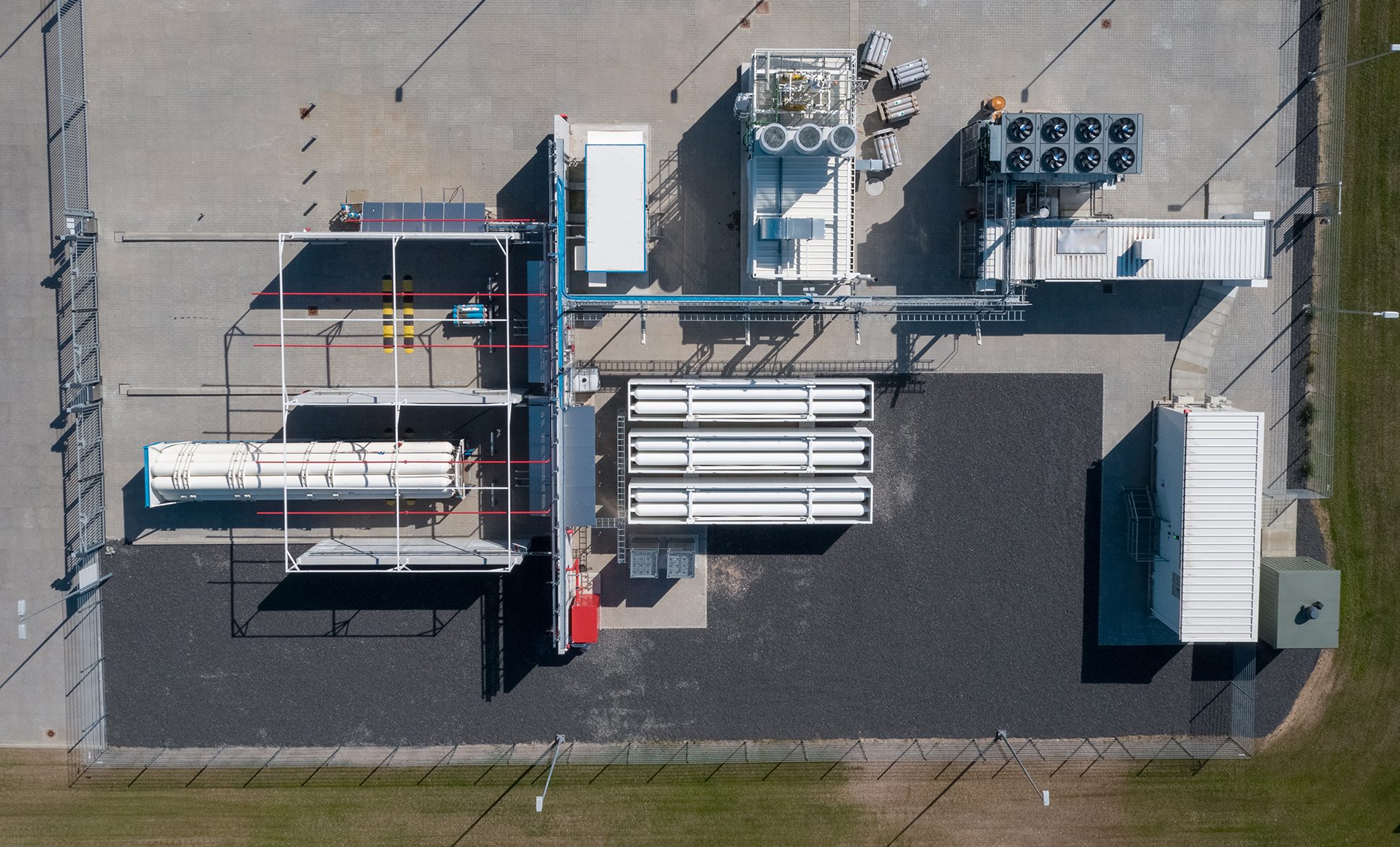 Solution provider

More from EUDP
Want to see this solution first hand?
Add the case to your visit request and let us know that you are interested in visiting Denmark
Request Visit
HyBalance is a project that demonstrates Power-to-X in real scale. Hydrogen is produced from water electrolysis, which enables storage of renewable electricity from for instance wind turbines. The technology can thus help balance the electricity grid and the hydrogen can be used for clean transportation and industrial purposes. The hydrogen produced in the HyBalance project can supply a fleet of more than 800 fuel cell electric vehicles (FCEV) and could contribute up to 0.5 per cent of the GHG reduction targets of the Danish transport sector.
The project facility is placed in Hobro in northern Denmark close to relevant hydrogen end-users in high value markets, such as industry, hydrogen-refuelling stations for fuel cell cars and -buses and salt caverns for hydrogen storage. The HyBalance project has received EUR 2.6 million in funding from EUDP and EUR 8 million from the EU.
Image credit: HyBalance