Case
Offshore wind
Wind energy
Wind farm planning and development
+2
Where global wind giants come to test
9. May 2016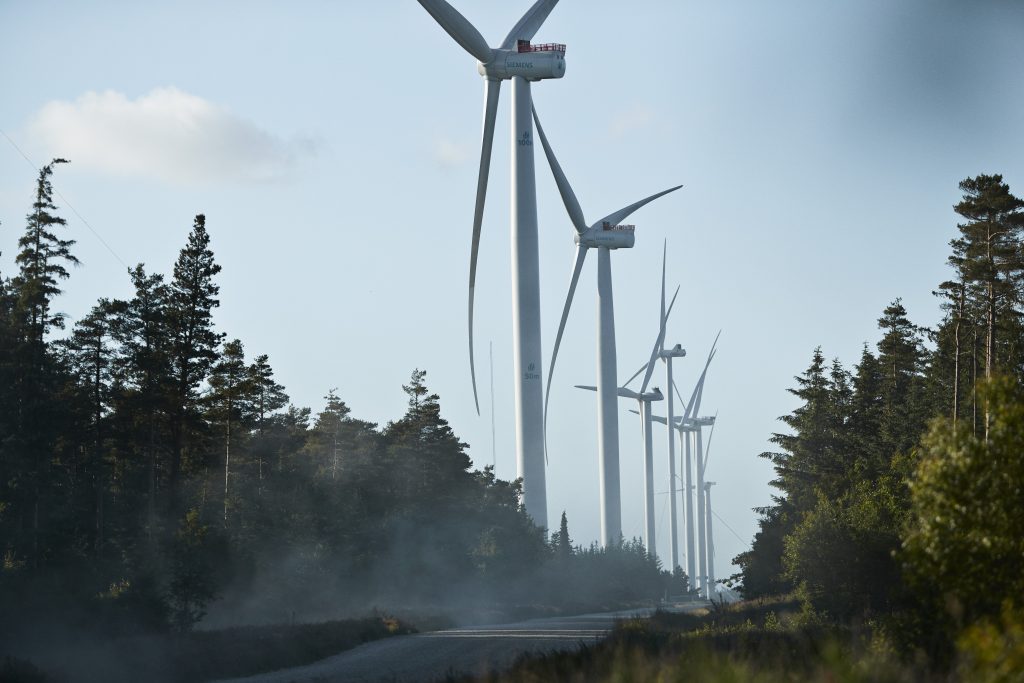 Solution provider

More from DTU Wind Energy
Want to see this solution first hand?
Add the case to your visit request and let us know that you are interested in visiting Denmark
Request Visit
The windy region of Thy in northern Denmark is a very apt place to test large wind turbines because of its remote location close to the North Sea coast with lots of wind. To test wind turbines with tremendous wingspan, a mean wind speed of at least eight metres per second at 100 metres height is needed.
In the year 2000, the Danish Parliament decided to build a wind turbine test centre in the municipality of Lemvig, and in 2012, Test Centre Østerild was established. Østerild is financed jointly by the wind industry and Technical University of Denmark (DTU). The joint ownership and operation provide globally unique opportunities for both the industry and researchers. DTU Wind Energy operates five of the nine pads at Østerild – open for international companies through tenders – while the other four are operated by Vestas and Siemens-Gamesa.  After expanding the test centres in 2018, it is now possible for Danish and foreign manufacturers to test 16 offshore wind turbines at the two sites, some of them up to 330 metres tall.
The main benefit of the test centre is that wind turbine companies can test and refine their turbines. Further, international companies can establish themselves in Denmark to gain access to leading test facilities and R&D resources. Currently, Østerild is the only place in the world with the capabilities to test next generation offshore wind turbines. In full operation, the test centre generates enough green electricity to power up to 70,000 households.  About 30,000 guests annually make their way to Østerild because they want to learn more about wind turbine technology and to see the world's largest offshore wind turbines on land. To accommodate the many visitors, a visitor centre opened in 2017 at the test centre site.
Image: Testcenter Østerild