Innovative Lighting Solutions for Vertical Farming
18. March 2022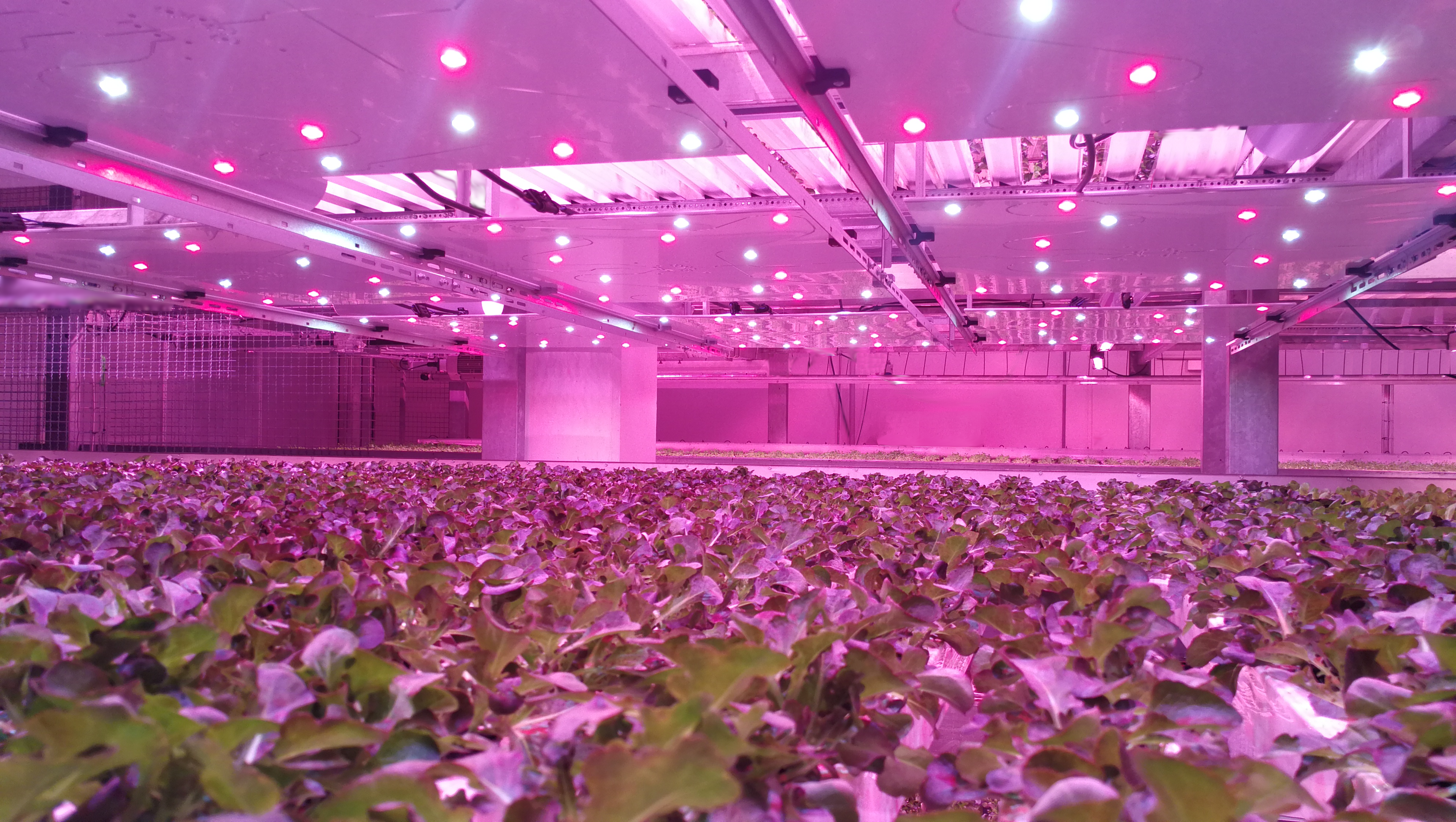 Solution provider

More from LED iBond
Want to see this solution first hand?
Add the case to your visit request and let us know that you are interested in visiting Denmark
Request visit
What is a Vertical Farm?
A vertical farm is a cultivation, where layers of plants are stacked on top of each other, based in an indoor environment. They can be built in practically any indoor environment: underground spaces, warehouses and even shipping containers.
Researchers say vertical farming will play a big part of the future of farming - creating a better planet for future generations by fighting food scarcity. We cannot predict the future, but our lights are ready for it.


What makes an efficient Vertical Farm?
Since a vertical farm gets little or no sunlight, the plants rely on LED lights to grow. To reduce manual labor and minimize power consumption, vertical farmers must secure long service life LEDs, good ventilation, limited heat, while having a directed and controlled light on the plants.
Why LED iBond?
LED iBond holds a number of LED technology patents that allow our team to produce excellent LED solutions that are just 6mm thin! Due to this, they can even be installed vertically, giving a durable and flexible solution to farmers. Designed with environmental sustainability in mind, our aluminum-composite panels are lightweight and recyclable.

Our high uniformity test proved that our grow lights are one of the most efficient on the market, with high light output and wide beam angles. This means that less panels are needed to light all the crops.
LED iBond's vertical farming technology doesn't only help farmers but it also helps the planet, as it is made from sustainable materials, provides high energy efficiency, and most importantly, double the lifetime of an average LED on the market.
Additionally, the LED system is made from recycled aluminum, which is not only good for the environment, but it protects the panel from overheating, which allows the LEDs to live a longer life. In case an LED burns out the whole panel won't have to be thrown away, as every individual LED can be replaced in just a matter of seconds, bringing the panel's sustainability to the next level.
Our customizable solution
LED light technology provides the greatest level of customization, allowing indoor farmers to refine their setup to the needs of the plants they are growing. LED iBond has vast amounts of experience, including industry-exclusive patented LED-technology to help vertical farmers get the most out of their indoor LED-lighting solution.
With a constantly growing market, our team knows that one size never fits all. That is why we, in close partnership with the customer, design and customize a solution to fit their specific needs.
Reach out!
With a constantly growing market, we know that one size never fits all. That is why we, in close partnership with our customer, design and customize a solution to fit their specific needs.