Contribution to supplying over 1 million British households with green energy
13. July 2021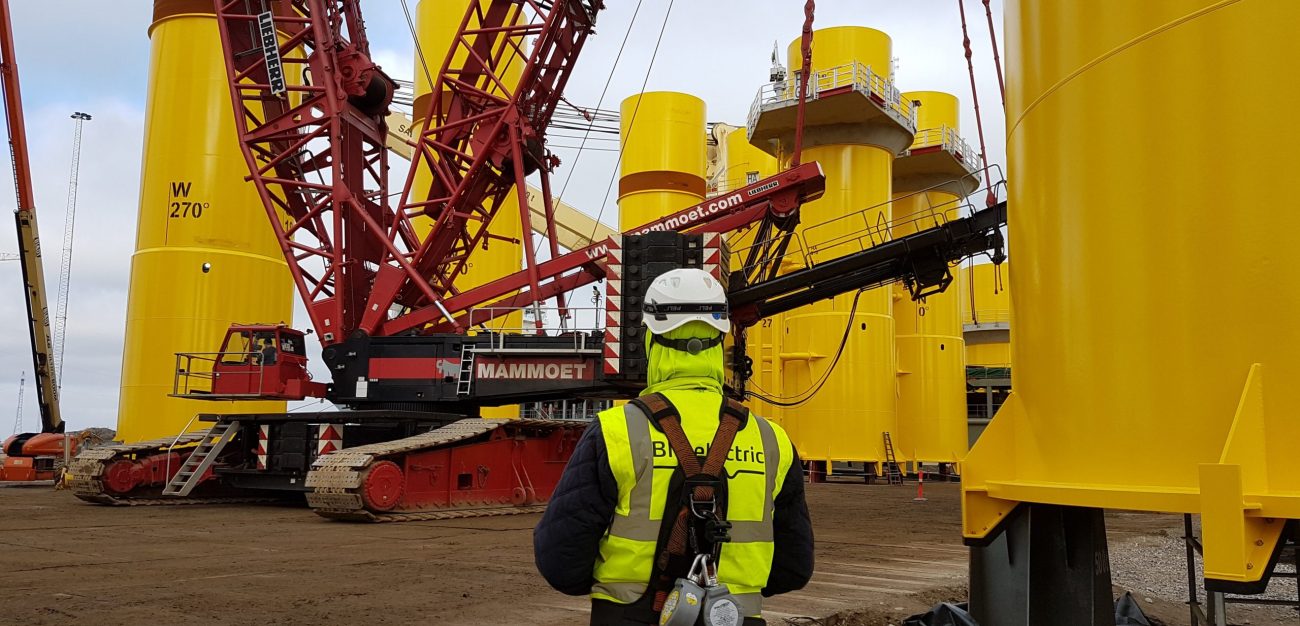 Solution provider

More from Eryk
Want to see this solution first hand?
Add the case to your visit request and let us know that you are interested in visiting Denmark
Request Visit
Challenge
A growing demand for electricity and continuous growing pollution, rise of CO2 emissions and global heat, make it very challenging for current and future generations. As a response for climate change and answer of the governments, countries are looking for sustainable solutions in green energy. Offshore wind power is one of them
Solution
Electrical and mechanical assembly works of 124 Transition Pieces (called TPs), connecting the underwater monopiles with the offshore wind towers, for the largest offshore wind farm in the world.
The electrical works performed on the TPs included suspended internal platforms and external platforms, finalization of installation of SIP and documentation package incl. test and checklists.
The electrical work package included work-tasks, necessary to fulfill demands of the complete design, such as:
cable mounting,
HW installations,
earthing installation including lightning protection,
labeling,
quality tests
and more.
All the electrical works were proceeded according to the customer's specifications, drawings, instructions and technical, documentation requirements and are in line with offshore industry's high standards in quality and safety (ISO 9001, 14001, OHSAS 18001 (current equivalent: ISO 45001).
Results
Electrical outfitting works of Transition Pieces were performed in 2018 in Denmark and in Great Britain.
Offshore Wind Farm capacity adds up to over 1,2 GW green energy, which is enough to supply 1 million British homes.
HOW01 enables reduction of CO2 emissions that is equivalent of approximately almost 200.000 passenger cars and tons of coal equivalent (TCE) of 500.000 tons yearly