Case
Urban planning and development
Smart cities
Urban air pollution
+1
A resilient city – the Copenhagen way
5. July 2023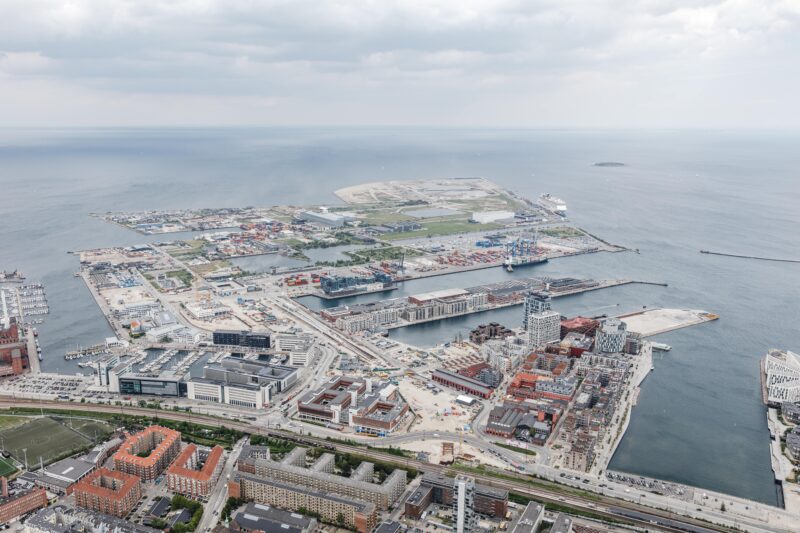 Solution provider

Ramboll is a leading international engineering, design and consultancy company, owned by the Ramboll Foundation.
More from Ramboll
Want to see this solution first hand?
Add the case to your visit request and let us know that you are interested in visiting Denmark
Request Visit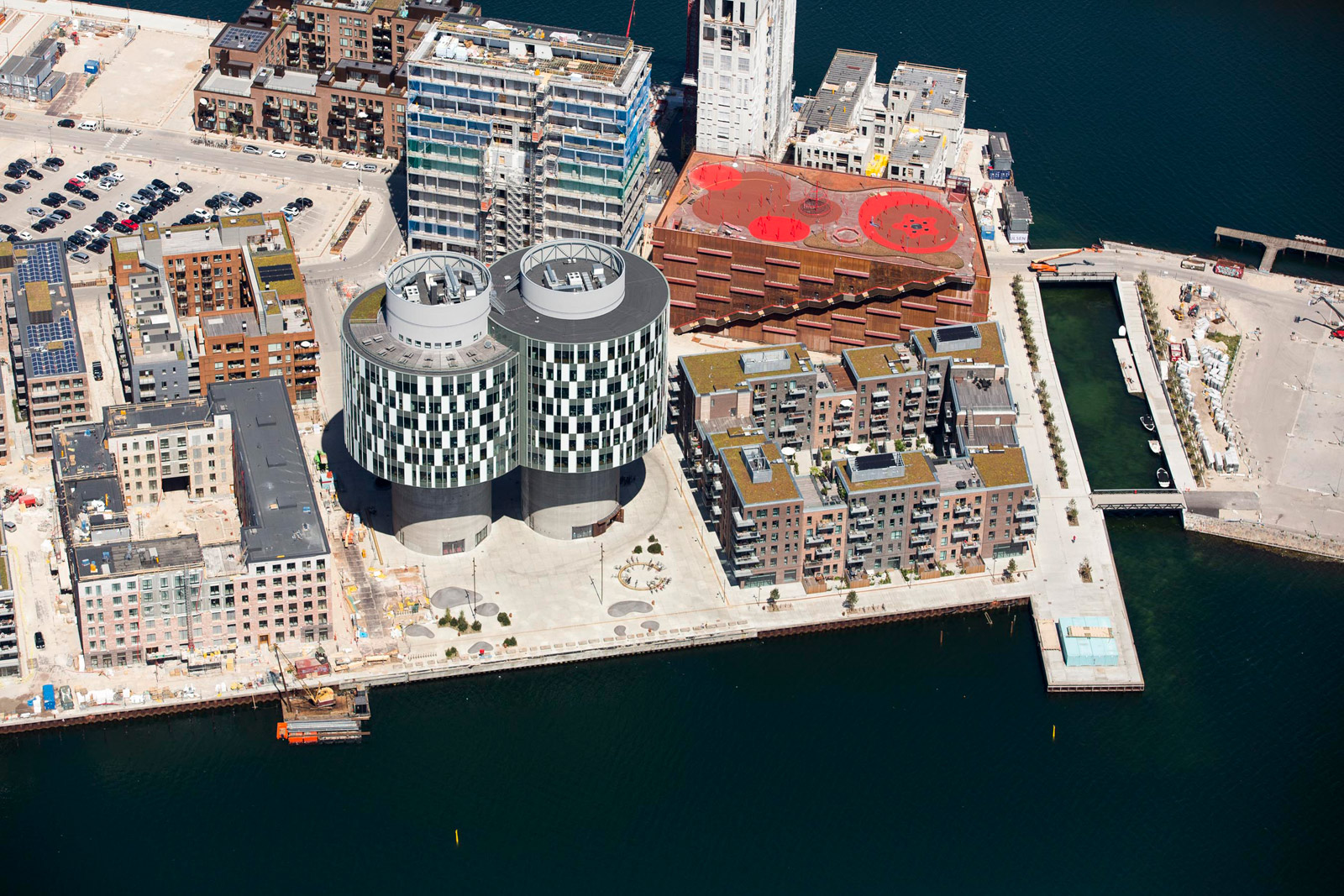 Discover Nordhavn: The smart urban area of the future
On this 360 virtual tour, you can explore the urban district of Nordhavn, Copenhagen. It is an urban area which combines liveability, sustainability and intelligent solutions in a vibrant smart city neighbourhood.
Discover the VR video
The project includes a master plan for a new city district in a former industrial harbour area. Creating the resilient city of the future is the overall vision for Nordhavn as a district of Copenhagen. A resilient city is not only a matter of environmental responsibility but also of social diversity and the addition of value.  
Future environmental challenges must be solved through a more resilient approach to city planning. The transformation of Nordhavn – the largest metropolitan development in northern Europe providing homes for 40,000 inhabitants and workspaces for another 40,000 – is conceived as a series of dense neighbourhoods on the water. Planning one island at a time, the Nordhavn masterplan is not an ideal city vision, specifying every last detail, but rather a robust, flexible guideline intended to inspire future generations of urban planners. It addresses one of the greatest challenges of city planning: Designing for the needs and demands of today while trying to predict and address the major environmental challenges shaping our future.  
The master plan for the new city district is based on a development strategy including six themes dealing with aspects that are key to the future development of the former harbour area. Together they provide a robust yet flexible framework for future development.  
Islets and neighbourhoods

 
The harbour and cultural heritage

 
The five-minute city

 
The city of the water

 
The urban green

 
The intelligent grid

 
Implementation is still ongoing, but today more than 3,000 people are living in Nordhavn. The first residents moved to the neighbourhood in 2015 and the metro opened its first two stations in 2020 – unlocking the potential for the area by enabling more efficient transport between the individual neighbourhoods and the rest of Copenhagen. Today residents and visitors experience a successful integration of old and new buildings, including a high percentage of transformation projects. The majority of parking is located in multi-storey car parks (both above and underground) which create car-free streets. It is a city of soft mobility where is it easier to walk, bike or use public transport than it is to drive your own car. It is a mixed city district with roughly 50-50% housing and other programs. A successful retail strategy for shops, cafés, restaurants and other commercial operators has created vibrancy and urban life.  
Contributors
Client: CPH City & Port Development 
Architects: Cobe, Sleth and Polyform 
Engineers: Rambøll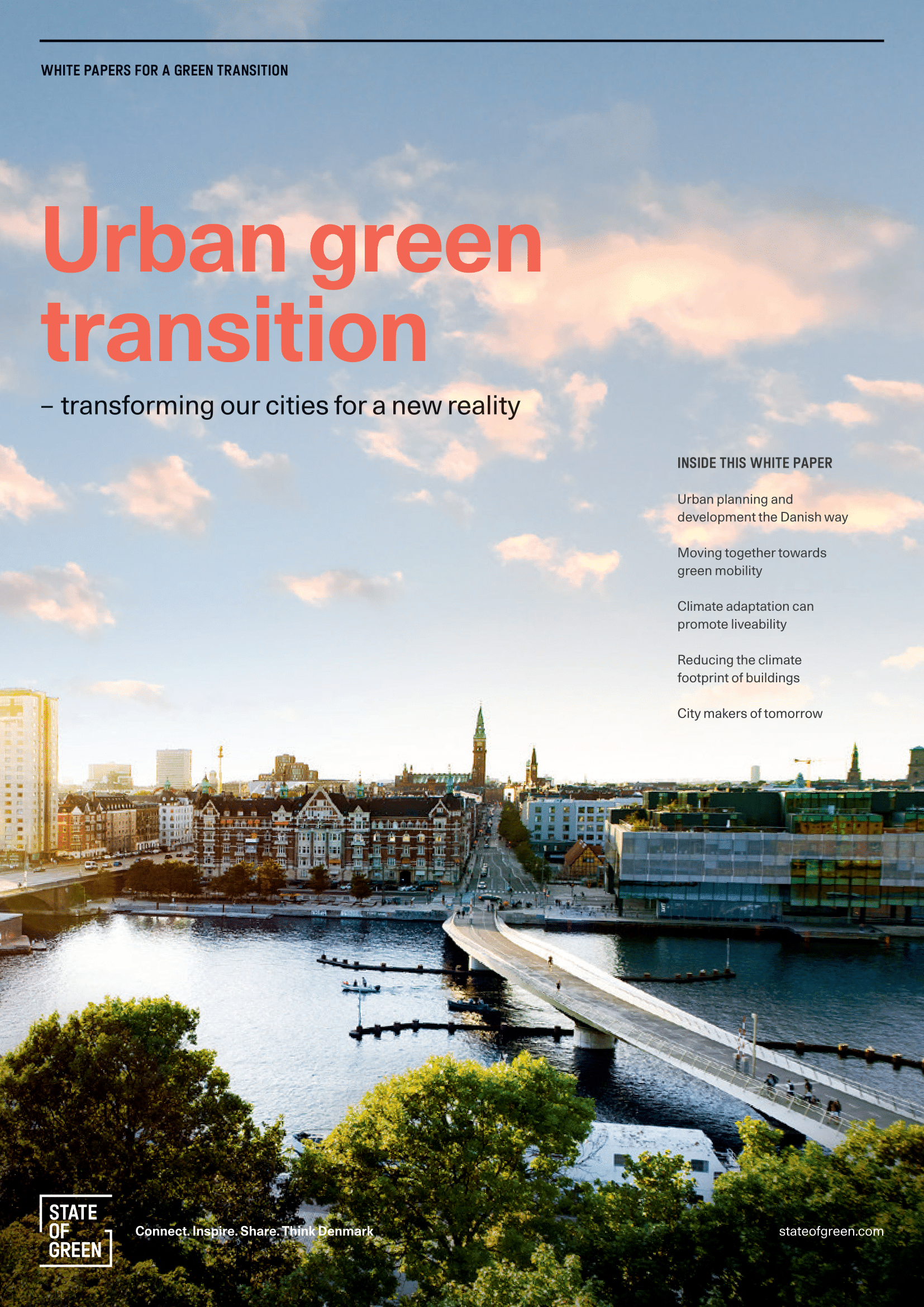 Urban green transition
This case is a part of the white paper "Urban green transition":
A 40-page showcase of why holistic and strategic city planning and development within mobility and infrastructure, climate adaptation, as well as environmentally conscious architecture and construction, must take centre stage in the transformed cities of tomorrow.
Explore the white paper