Case
Circular building design
Buildings
Smart buildings
+2
Sneglehusene: A modular housing development that promotes wellbeing
11. September 2023 Solution provider

Ramboll is a leading international engineering, design and consultancy company, owned by the Ramboll Foundation.
More from Ramboll
Want to see this solution first hand?
Add the case to your visit request and let us know that you are interested in visiting Denmark
Request Visit
The Sneglehusene Residences in Nye, Aarhus completed in 2022 are the most recent development using a BIG-designed modular housing concept, which utilises modest materials to create generous living spaces. BIG's modular housing concept was initially designed for the Dortheavej Residences in the northwestern part of Copenhagen in 2018 for Danish non-profit affordable housing association Lejerbo. The Sneglehusene Residences offered the opportunity to further develop and refine the modular concept, and BIG continues this work, hoping to realise its third iteration in the near future.  
The development is built with prefabricated elements that are stacked in a way that allows every second module an extra metre of room height. By gently adjusting the modules according to the respective sites, the living areas open towards the exterior while curving to create a public square. The resulting checkered pattern becomes the trademark of the final building. Budget constraints in architectural projects often lead to scarcity — with this concept, however, BIG approached them as an advantage and created added value for the individual and the community.  
The project is based on a singular prefab structure with housing modules repeating along a curve and stacked to the height of the surrounding buildings. The stacking creates additional space for each apartment to have a small terrace. The building considers space for a public plaza.   
The simple prefab structure can easily be scaled up or down and implemented around the world. All materials are kept simple with wood and concrete in light colors inside and out. Long wooden planks cover the façade on all sides, highlighting the modules and accentuating the checkered pattern by alternating the direction of the planks.
In 2022, the year of the Sneglehusene Residences' completion, the project received the City of Aarhus' highest honour for its contribution to the built environment.   
"With Sneglehusene, we've created a project that combines many of the elements that we wish for Nye as a whole – an area that inspires community, local engagement", underlining the modular concept's flexibility to adapt to and consider the specific site, client, and community needs. " Jørn Tækker has stated, developer of Sneglehusene and owner of Tækker Group
Dortheavej, BIG's first iteration of the modular concept, has been awarded The Little Arne by the Danish Association of Architects, reinforcing that the architectural quality isn't limited by the modular concept approach or a restricted budget.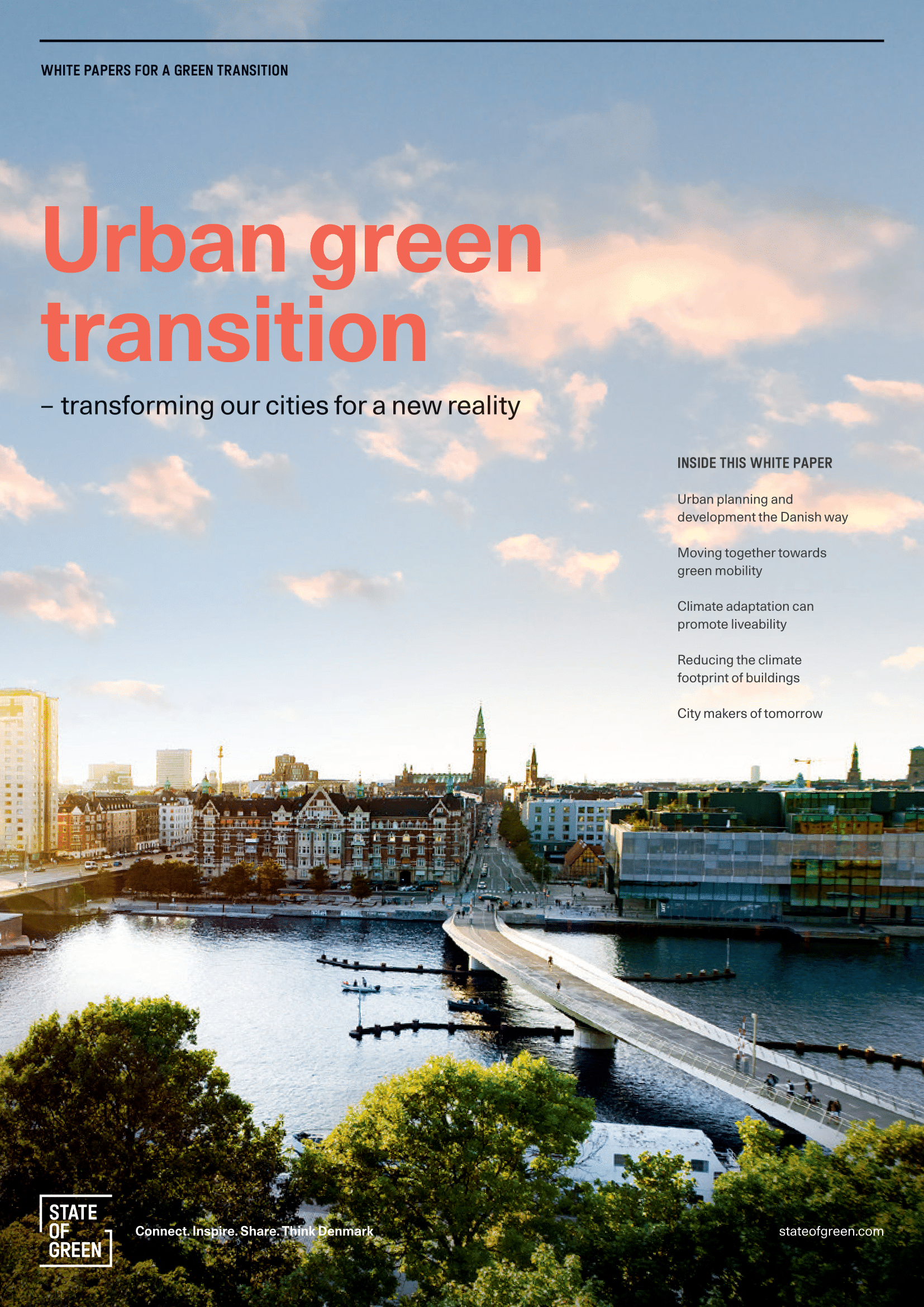 Urban green transition
This case is a part of the white paper "Urban green transition":
A 40-page showcase of why holistic and strategic city planning and development within mobility and infrastructure, climate adaptation, as well as environmentally conscious architecture and construction, must take centre stage in the transformed cities of tomorrow.
Explore the white paper