News
Landfill and soil remediation
Resource efficient production
Water resource management
+1
White Paper: A Common Ground for Clean Soil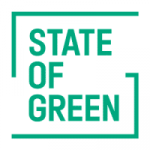 Soil is, quite literally, the foundation on which we build our sustainable future. It underpins 90% of all human food, fibers and fuel, and it is essential for water and ecosystem sustainability; acting as a carbon sink and supporting biodiversity.
- Download: White Paper: A Common Ground for Clean Soil
In spite of all this, soil is contaminated, exploited and degraded all across the world. And this is not just bad for the environment; it also has a negative influence on the economy. Within the EU alone, the annual socioeconomic impact of the environmental depletion caused by soil contamination is estimated at around EUR 6.5 billion. Companies pay a large a share of this, but there is also a high public cost, which has a direct impact on society and citizens.
- Read more: Environment and Resources
This white paper report presents an overview of the Danish sector for soil and groundwater remediation, as well as the companies that contribute to its development.
The content of this white paper is meant to inspire and serve as a helpful resource for:
International stakeholders who wish to gain an overview of the Danish soil and groundwater remediation sector.
International stakeholders looking for Danish business partners and ready-to-implement Danish solutions/technologies.
National stakeholders interested in knowing the extent of Danish competences in these areas.
Highlighted case examples showcase solutions from COWI, NIRAS, Danish Soil Partnership, Sorbisense, NorthPestClean, Cleanfield and Krüger.
- Read more about: Soil Quality
In addition to highlighting Danish strongholds through relevant business cases, the report also includes a matrix with information such as names, areas of expertise and size of more than 80 companies working within the sector in Denmark.
The content of the report is the result of survey conducted among more than 200 of the companies working in the Danish sector for soil and groundwater remediation (reference in the report is 'DSP-survey'). On top of this, a number of expert interviews have been conducted in order to qualify the findings of the questionnaire relating to these areas.
You should consider reading
Landfill and soil remediation
Resource efficient production
Water resource management
Water supply