Perspective
District energy
District heating
Energy storage
+1
The necessity of heat storage
Saving money and securing supply.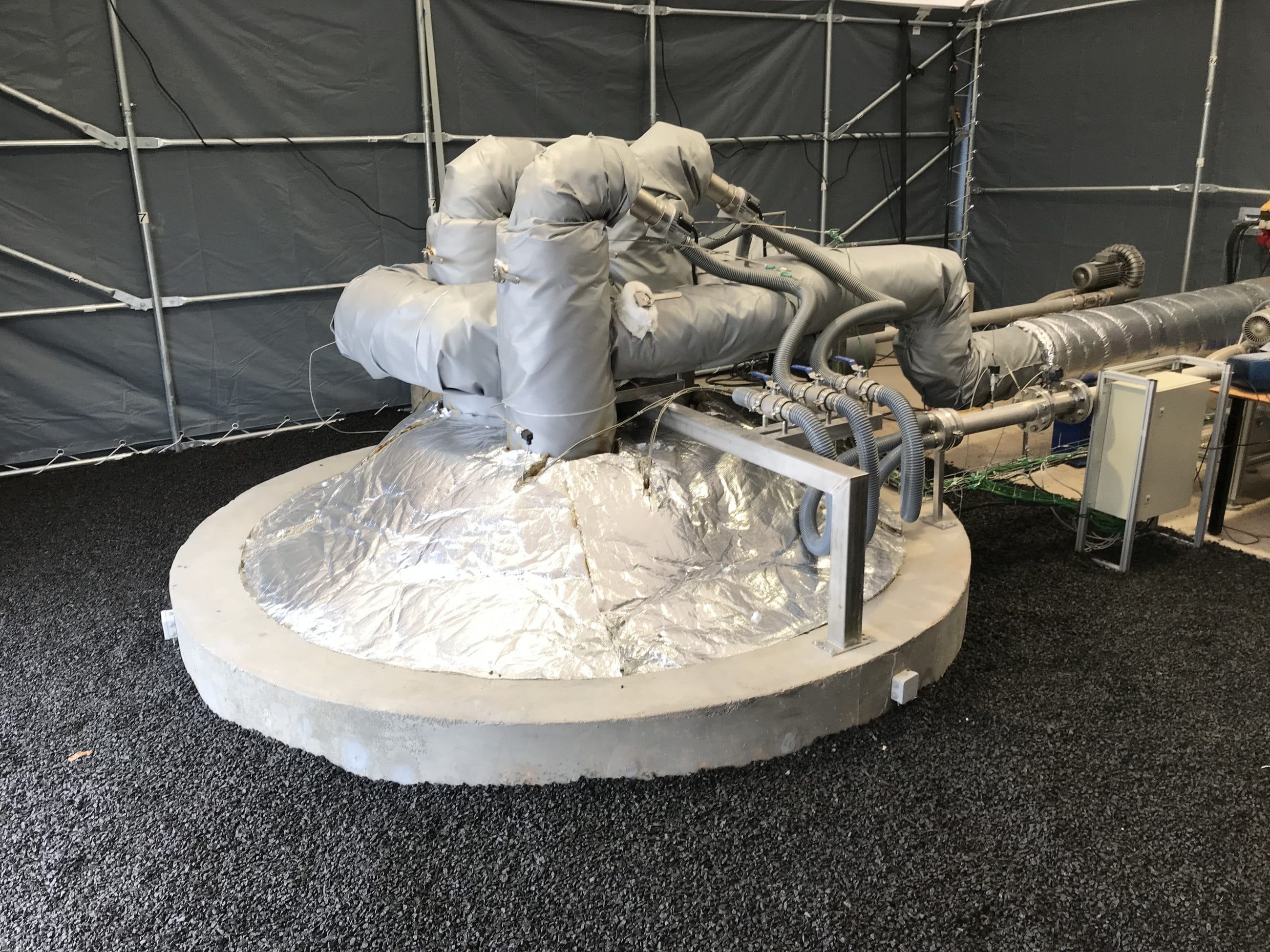 A heat storage provides many advantages. It is possible to improve the economy in a district heating system, consumption can be decoupled from  production and more sustainable heat sources can be implemented.
The value of heat storage
A unique characteristic of district heating is that hot water can be stored – both from day-to-day and from season to season. Heat storage does not differ from the storage of any other product, as it decouples the time of production and the time of consumption. For district heating, this means that you can store heat when it is available from e.g. CHP plants, solar collectors, surplus wind electricity and industrial surplus heat, and use the stored heat when it is needed.
In Denmark, both central and decentral district heating combined heat and power (CHP) areas have heat storages. The day-to-day solutions mainly allow the CHP plants to optimise their cogeneration of electricity and heat according to the demand of electricity, and still be able to supply heat when needed. With large-scale heat storage, it is possible to utilise much more energy that would otherwise have been wasted. The large scale heat storages allow for storing heat from warmer to cooler seasons. The heat can be collected from many sources, e.g. solar collectors, CHP and industrial processes that do not necessarily have a steady production.
Download our publication on district energy
This article is part of our publication 'District Energy'
Download now
Day-to-day storage
One very important element of all Danish district heating networks is short-term heat storage. The main purpose of the short-term storage is to decouple the power production at CHPs. Thereby, the CHP plants  can optimise their cogeneration according to the fluctuating electricity market price
without compromising the heating supply.
The CHP plant will then only produce electricity (and heat) when the electricity prices are high (normally in the morning and in the afternoon) and simply store the hot district heating water until it is needed during the day. In Denmark, both large and smaller district heating systems utilise short term heat storages. The short-term heat storage introduces flexibility to the energy system, which is crucial for optimising the total system, both economically and environmentally.
Day-to-day storage is also used when external heat production, which cannot be controlled by the district heating company, is introduced into the district heating system. These heat sources can be industrial surplus heat, where production at the plant varies throughout the day or week, e.g. fish industries that only produce when fishing boats unload fish. If there is surplus heat during these periods, it can be stored in smaller day-to-day storages.
Seasonal storage
Today, seasonal storage in Denmark is used mainly for large-scale sun-collectors that produce much more heat during the summer than needed immediately. Seasonal heat storages are typically a pit, i.e. a very large hole in the ground, with a liner in the bottom, filled with water, and covered by a floating layer of insulation. Other solutions are groundwater storage systems, where surplus heat can be stored at a lower temperature and then utilized
later at higher temperatures by using heat pumps. Groundwater systems could well become relevant in cities with no room for large pit storages. For both systems, the heat is stored for weeks or months until the heat demand rises and will be consumed during autumn and winter.
For many Danish district heating systems,  seasonal heat storage will become more and more important in the future, as utilising energy that would otherwise have been  wasted is an important element in the green transition.
You should consider reading
District energy
District heating
Energy storage
Surplus heat