News
Air pollution
Energy efficiency in buildings
Energy efficiency in industry
+3
Realdania Enters into Partnership with C40 Cities Climate Leadership Group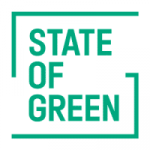 Realdania enters into partnership with the C40 network together with two international philanthropic organisations, Bloomberg Philanthropies (US) and The Children's Investment Fund Foundation (UK), together donating EUR 27 million from 2014 and 3 years ahead to address climate risks and impacts locally and globally.
A global mindset to address climate changes
Realdania supports C40 Cities Climate Leadership Group with an ambition to strengthen
cities
, globally through C40 as well as locally in Denmark, in their efforts to address
climate change
. The support falls well in line with Realdanias ambition for sustainable development of the built environment, thus contributing to global reduction of greenhouse gas emissions and facilitating a pool of knowledge that is scalable and usable by world cities – large and small – to address the efforts of future climate challenges.
Cross-border knowledge sharing
The
municipality of Copenhagen
is already engaged in C40 and with participation from Realdania,
Danish solutions
surrounding sustainable building environment can be shared globally to an even greater extent. During the past years, Realdania has made strong efforts to climate proof cities and suburbs in Denmark with innovative solutions. Through its partnership with C40, Realdania will involve relevant Danish ministries and municipalities.
Quotes
Jesper Nygård, CEO of Realdania:
We must make exceptional efforts to reduce CO2 emissions and address climate change. Local efforts are inextricably linked with global efforts. They are each others preconditions, and Realdania wishes to make an exceptional effort together with the most ambitious international city network. The 63 cities in the C40-network can create the changes necessary. Here, we can supply knowledge together with others, and we can bring experiences back home again.
I am very pleased that Realdania enters into close cooperation with C40. C40 is an important and influential organisation holding great significance with regards to making the big cities of the world greener and more sustainable. Copenhagen has been active in C40 since 2009. We are pleased that C40, just like Copenhagen, focuses on the fact that investments in green and sustainable technology can both reduce energy consumption and improve the quality of life for its citizens, while at the same time creating growth and new jobs through a green transition.
The 21st century belongs to the cities. More and more people live in cities, not least in developing countries. This can pose some tremendous challenges but with the right perception of cities, the benefits can become even greater. That is why I consider it a great advantage that Realdania enters into partnership with C40, which precisely represents a network of cities, that are determined to be innovative and create sustainable solutions.
The C40 network makes a great effort to reduce CO2 emissions in cities and address the consequences of climate change. Copenhagen holds a unique position on the network as innovation city, and thanks to the cooperation in C40, the world's leading cities can benefit from Danish knowledge. Realdania's cooperation with C40 will certainly strengthen efforts.
You should consider reading
Air pollution
Energy efficiency in buildings
Energy efficiency in industry
Landfill and soil remediation
Recycling of waste to material
Resource efficient production