News
Air pollution
Biogas
Biomass
+21
Kicking off a Year as Green Capital 2014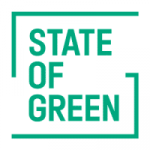 The European Commission awarded the prize as
European Green Capital 2014
to
Copenhagen
in recognition of the city's initiatives to make the city even greener while raising the standard of living. In light of the title, Copenhagen is obliged to be a role model for the rest of Europe:
"Copenhageners cycle every day, sort their
rubbish
and support the use of
wind
and
biomass
instead of coal at the city's power stations. That is why Copenhagen has been named the European Green Capital 2014. The green transition has helped raise the Copenhageners' standard of living, while the ambitious goals and enormous investments help create economic growth and new jobs for businesses," says Lord Mayor of
Copenhagen
Frank Jensen.
Tackling the challenges presented by climate change requires collaboration, which is why Copenhagen City Council is working with 75 partners this year, ranging from small local organisations all the way up to large businesses.
The year will see a range of green experiences, such as bring & buy markets and a large harvest festival, while professionals from around the world have been invited to Copenhagen to attend conferences and masterclasses to share information about the latest climate solutions.
Sharing Copenhagen - a platform and scope for innovative thinking
The solutions to emerge from Sharing Copenhagen are intended to benefit everyone as well as the individual – regardless of it being a small business sharing their used stationery with the local kindergarten, one business sharing green production know-how with another, or a city sharing experience and solutions with another city. It's about bringing everyone's resources into play for a better and greener everyday life.
Twitter: @SharingCPH
Instagram: @SharingCPH
Source: Sharing Copenhagen
For more news, visit our Newsroom
You should consider reading
Air pollution
Biogas
Biomass
CHP
Coastal protection
District heating
Energy efficiency in buildings
Energy efficiency in industry
Energy storage
Flood prevention
Geothermal energy
Heat pumps
Landfill and soil remediation
Living labs
Photovoltaics
Recycling of waste to material
Resource efficient production
Smart buildings
Solar thermal energy
Waste-to-energy
Wastewater management
Water supply
Wind farm planning and development
Wind turbine manufacturing and components