News
Water supply
Energy storage
Japan and Denmark extend collaboration within renewable energy
This morning, EnergyAgency.FUKUSHIMA and State of Green penned yet a collaboration agreement aiming to promote technical exchange on renewable energy between Japan and Denmark. The signing extends an initial MoU signed between the parties in May 2019.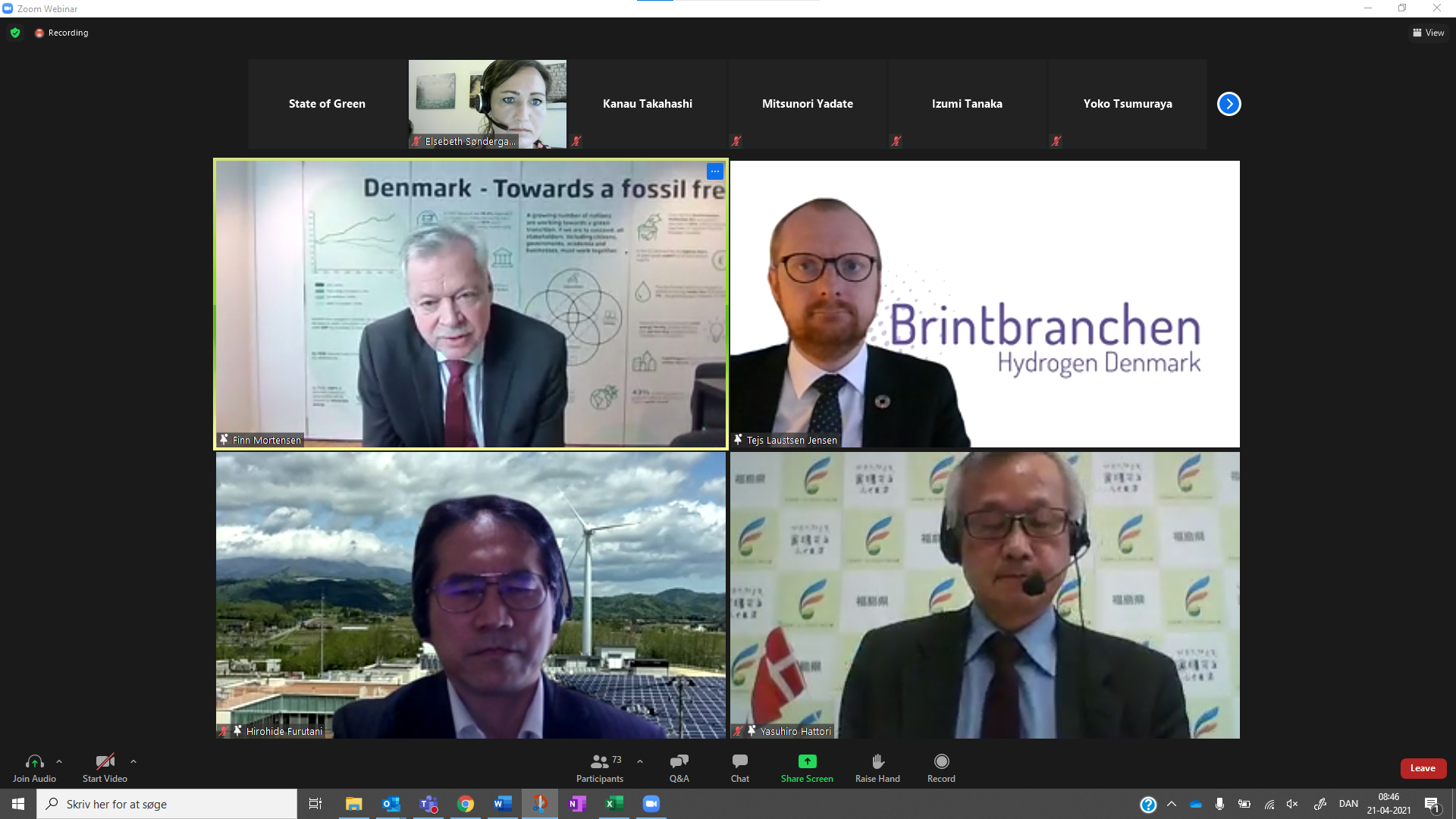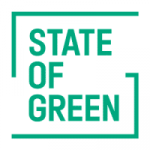 After the Great East Japan Earthquake and the nuclear power accident in 2011, Fukushima Prefecture placed a higher priority on promoting renewable energy to drive safe, secure and sustainable development.
Today, Fukushima and Denmark share joint ambitions to reduce greenhouse gas emissions and create green and sustainable energy systems. Denmark aims to reduce CO2 emissions by 70 percent in 2030, where Fukushima aims to have 100 percent of their energy need covered by renewables in 2040.
In this vein, the EnergyAgency.FUKUSHIMA and State of Green pens a new MoU to further strengthen the joint efforts to promote technical exchange on renewable energy.
During event and signing ceremony, Dr. Hirohide Furutani from FREA AIST, warmly welcomed the continued agreement to share knowledge and experiences between two countries:
"Denmark has a very strong experience with wind energy, and we look to how we can produce green hydrogen with renewables. Japan has strong experience within the development of instance fuels cells, which we hope to share with our Danish stakeholders."
Knowledge exchange for green energy transition across regions
Until now, the partnership has strengthened the green dialogue at large and fostered an active exchange of information within renewables. Amongst others, the parties held gatherings during the E-world conference in Essen in 2019, and the next step is to conduct visits to exchange knowledge and technologies between Japan, Denmark and its respective regions.
Related news: https://stateofgreen.com/en/partners/state-of-green/news/reuse-reduce-recycle-japan-and-denmark-moving-ahead-on-a-circular-economy/
The EnergyAgency.FUKUSHIMA focuses largely on renewable energy and aims to be Japan's top producer of clean energy, while balancing the environment and economy. Renewable energy in Japan is in rapid development, and Japan is a current frontrunner in terms of investing in energy technologies and the environment at large. One of Japan's key initiatives is to promote the production of green hydrogen in the region and encourage the development of green energy and energy efficiency.
In this vein, Tejs Laustsen Jesen, Director at Hydrogen Denmark, highlighted the agreement's great potential to both Japanese and Danish partner:
"Japan has been as the forefront of developing hydrogen technologies and leading the hydrogen revolution, which we in Denmark look to for inspiration when developing our plans for green hydrogen. There exists great opportunity for collaboration between Japan and Denmark on green hydrogen based on both the experiences and ambitions from both countries. We are very eager to expand the collaboration"
You should consider reading
Energy storage
Water supply