News
Recycling of waste to material
Resource efficient production
Denmark Values Waste as a Resource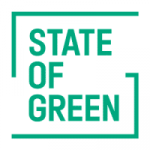 More recycling and less incineration. These are the main points in the new resource strategy "Denmark without waste" launched by the Minister of the Environment Ida Auken. The message from the Minister is clear: To perceive waste as a resource that can be used again, thus making Denmark a society free of waste. In the future, Denmark must incinerate and deposit less waste and become better at utilising the value and resources embedded in it.
"We must recycle more and incinerate less. It is my mission to make Denmark a waste-free society that recycles as many materials as possible. That is why we must sort our trash so we can extract the value from the waste. It is good for the environment and it can create new jobs and business opportunities", says Minister of the Environment Ida Auken.
From waste to value
The resource strategy means that Denmark will incinerate less waste and instead significantly increase recycling as well as improve the quality of the recycling process. It can create jobs in the waste sector and create a Danish stronghold within waste management.
"Today we incinerate food scraps that could become biogas. We incinerate sludge from wastewater that could be used as fertiliser. And we incinerate electronics that contain noble metals. We have become too good at incinerating and too bad at recycling. And that is why a lot of value is lost. It is bad for the environment and makes no sense in a world where demand for resources increases every day", says the minister.
More sorting of trash
When we mix potato peels, paper, shampoo bottles and empty beer cans in the trash bin, it is incinerated and valuable resources end up in smoke. Denmark can reuse twice as much household trash in 2022 through better means of sorting trash.
"It is important that it is simple for people to sort their trash. Many municipalities have already started. That is why we will support the municipalities work by finding examples of good, simple and usable solutions, from which the municipalities can use as a source of inspiration", explains the minister.
The resource strategy is expected to entail that Denmark:
Recycles six times as much organic waste from households in 2022
Recycles twice as much household trash in 2022
Utilises four times as much food waste from restaurants and food stores to biogas in 2018
Reuses one forth more of paper-, cardboard-, glass-, metal- and plastic packaging in the service sector in 2018
Removes the environmentally harmful materials from construction waste
Collects 75% of all electronics from households in 2018
Reuses or utilises 70% of the shredder waste for a source of energy in 2018
- Download the Resource Strategy: Denmark Without Waste
Source: Danish Ministry of the Environment 
For more news, visit out Newsroom
You should consider reading
Recycling of waste to material
Resource efficient production