Denmark set to end all new oil and gas extraction in the North Sea by 2050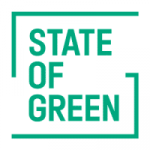 Denmark is currently the largest oil producer in the EU, and will now become the biggest producer worldwide to establish a final phase-out date so far. Other countries to have done so all produce significantly less oil and gas than Denmark.
Related article: New green record for Danish electricity: lowest CO2 emissions ever
The agreement sets the direction towards a climate neutral Denmark and a complete phase-out of fossil fuel production by 2050, while simultaneously nailing down remaining rules to ensure stability and safeguard employment in the impacted regions.
"When the calendar reads 2050, the oil and gas valves will be turned off for good, in line with our commitment to climate neutrality stipulated by the Danish Climate Act. We will cancel all future licensing rounds marking an end to fossil exploration by state invitation in Denmark, effective immediately," said the Danish Minister for Climate, Energy and Utilities, Dan Jørgensen.
The agreement also nails down remaining rules to ensure stability going forward.
Related article: Denmark passes Climate Act with a 70 per cent reduction target
Emphasis on CCS and electrification
Whereas in general the agreement will result in North Sea operations winding down, it's not the same to say that Danish policy makers will put a moratorium on all future development, EnergyWatch.eu reports.
Thus, the accord also adds EUR 27 million in extra subsidy for carbon capture and sequestration (CCS) projects.
This money will be sourced from an economic stimulus package currently being negotiated with the ministry of finance, and that should in turn be seen as an addendum to the aid allotted to CCS by Denmark's climate policy signed this summer.
The subsidies will be distributed through a market mechanism but will in all likelihood be aimed to Project Greensand, backed by a consortium including Ineos, Wintershall Dea, Maersk Drilling and the Geological Survey of Denmark and Greenland, working toward setting up a carbon storage system at one or several of Ineos' depleted oil fields from 2025.
A green frontrunner
Denmark is regarded as having one of the most ambitious climate plans in the world, and its green solutions are already contributing to the global green transition.
In 2018 Danish companies' global sales of green solutions displaced approx. 350 million tonnes of CO2e over their lifetime. It is approx. 25 times more CO2e than emissions from production, and correspond to approx. 7 times Denmark's total CO2e emissions in 2018, show calculations from the Climate Partnership for the Manufacturing Industry.
It is the intention to use the new green course in the North Sea as a springboard for an active and targeted role in the global debate on the role and responsibility of oil producing countries in the fight against climate change.
Securing a just transition
While the agreement is good news for the reduction of greenhouse gas emissions, the more than 4,000 workers, who are directly or indirectly employed in the extraction industry, will be hard hit. That is why Denmark is working towards a so-called "Just Transition" in the affected region to ensure development and employment, so no one is left behind.
"As a small country our only chance to make a real dent in the global emissions curve is to lead the way by example"
- Dan Jørgensen, Danish Minister for Climate, Energy and Utilities
"As a small country our only chance to make a real dent in the global emissions curve is to lead the way by example. We intend to show what an ambitious yet balanced phase-out of fossil fuel production might look like, taking into account both the urgency of climate change and the very real concerns of workers employed in the fossil sector. Just transition has to be part and parcel of any socially balanced approach. Hopefully we can inspire others to follow suit", said Dan Jørgensen.
Want to know more about the Just Transition and future employment and jobs in industries moving from black to green? Join our high-level online conference "The 2030 countdown – securing jobs, growth and people in a green new era" on December 18.
Source: Danish Ministry of Climate, Energy and Utilities
Image: By Bennet Tobias at Unsplash
You should consider reading