News
Climate partnerships
Carbon capture, storage and utilisation
Energy efficiency
+8
COP27: Denmark shows climate commitment with the biggest business delegation in history
With the biggest Danish COP business delegation in history, Denmark makes an extraordinarily strong appearance at this year's United Nations Climate Change Conference #COP27 in Sharm El-Sheikh. The delegation heading to Egypt consists of representatives from more than 30 energy leaders, green investors, business associations, solutions providers, engineers, NGOs and labour organisations.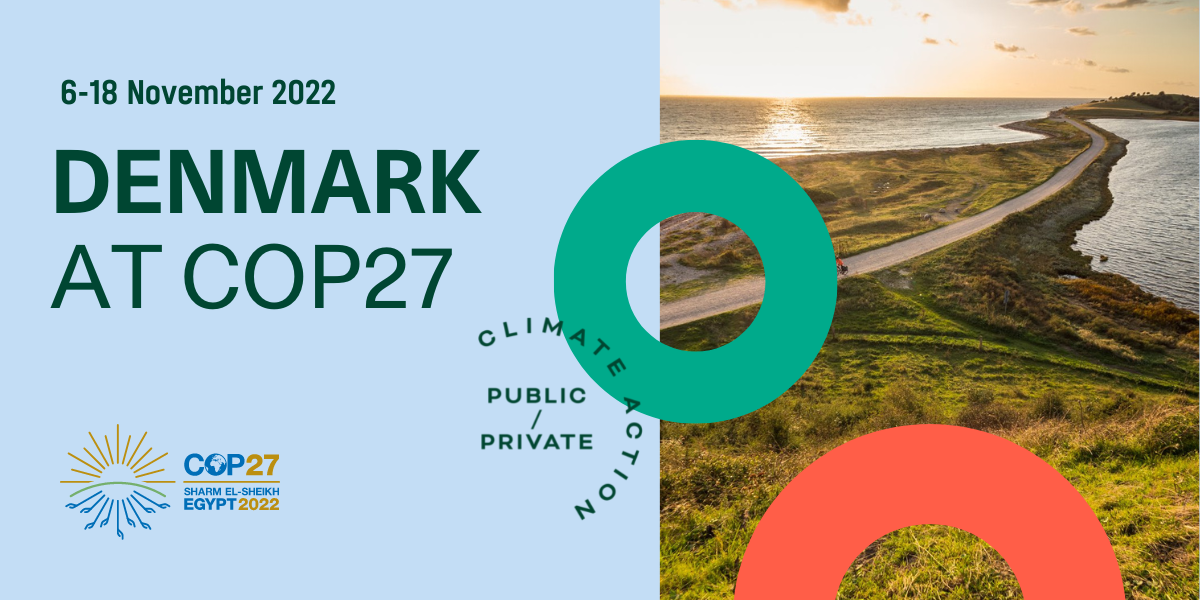 The Danish Pavilion at COP27
Denmark will be represented by 30+ Danish public and private partners, who will showcase their green solutions through various side events in the Blue Zone at COP27 in Sharm El-Sheikh in Egypt.
The COP27 will take place from the 6'th to the 18'th of November.
Read more about the events
Against the backdrop of drought, heatwaves and increasing climate migration, taking active responsibility for creating better and more sustainable societies is ever urgent. The most effective way to do this is to stand together in implementing green solutions and policies through public-private climate action. With over 40.000 participants representing close to 200 countries, COP27 in Sharm el-Sheikh is the perfect platform to take a joint stance.
Last year, a historical number of delegations, observers and journalists witnessed the signing of the "Glasgow Climate Pact". Denmark also participated at COP26 in Glasgow with its biggest delegation yet. This year, the push for action will be even more substantial as an even bigger delegation represents Denmark's private sector at COP27 in Sharm El-Sheikh. With a delegation of more than 30 energy leaders, green investors, business associations, sustainable solutions providers, engineers, NGO's and labour organisations, Denmark's private sector shows a global commitment and dedication to partnering with likeminded counterparts on urgent climate action.
A global showcase at the Danish Pavilion
Having already set an ambitious climate goal of reducing national greenhouse gas emissions by 70 % by 2030, the Danish private sector is widely known for its commitment to sustainable governance, science-based targets and an outward-looking approach, aiming to lead the way for a just and green transition globally.
At the Danish Pavilion, located in the blue zone, international delegates and partners will be able to meet potential Danish counterparts showcasing a slew of innovative and green solutions, essential to form commitments and pledges to tangible solutions and instant impact. Serving as a national platform for daily side events and discussions with international decision-makers, the Danish Pavilion is a global showcase of tangible ways to deliver on public-private climate action. Everyone is invited.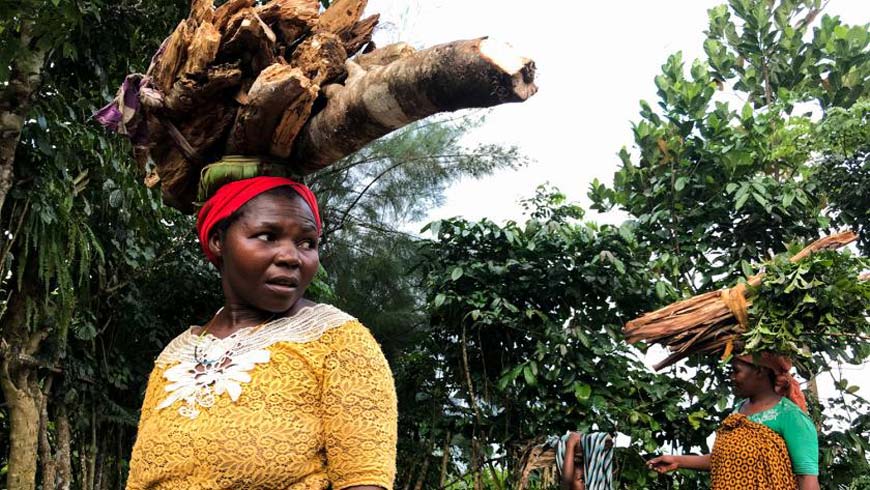 You should consider reading
Carbon capture, storage and utilisation
Climate partnerships
Energy efficiency
Green financing
Job creation and transition
Offshore wind
Power-to-x
Sector integration
Shipping and maritime
Urban planning and development
Wind energy