News
District energy
Energy storage
Smart energy systems
BWSC working with Stiesdal on their "hot rocks" energy storage technology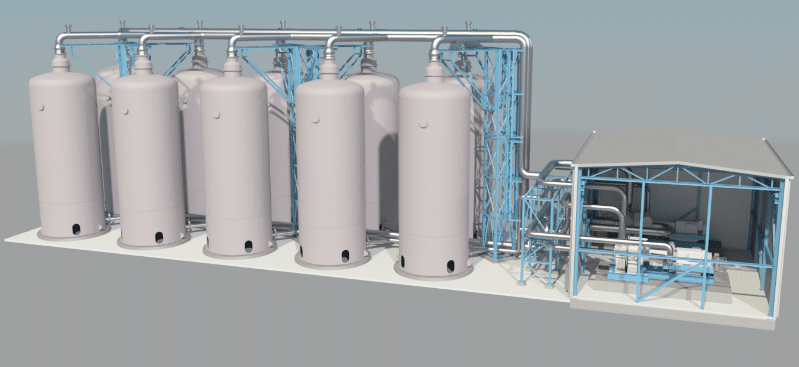 This is one great example of how our dedicated engineering teams help innovate new energy transition solutions. We are working with Stiesdal to address a key challenge for power generation to become 100% green: Today, we are not able to store electricity generated from when the wind blows and the sun shines until it is going to be used.
Production and consumption are simply not in balance. So far, there has not been a commercially viable solution to this problem, but Stiesdal is confident that their "Gridscale" energy storage system will be a solution to this challenge. The solution is based on crushed stones in insulated steel tanks. Heat can be stored in stones for many days and brought back into the grid when demand rises.
Being a key development partner in this new innovative energy storage solution, BWSC is contributing with our energy systems know-how and engineering expertise, and we are looking forward to bring the "Gridscale" solution out to the market when it's ready to scale.
You should consider reading
District energy
Energy storage
Smart energy systems