News
Air pollution
Clean air in transportation
Breakthrough for electric buses in Copenhagen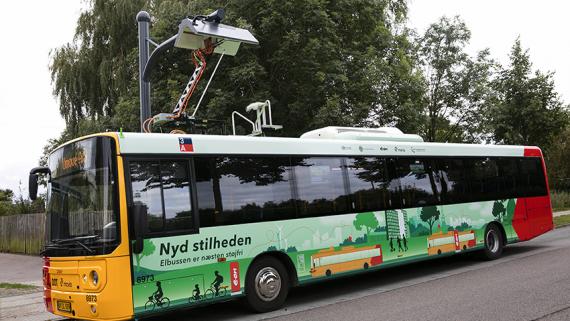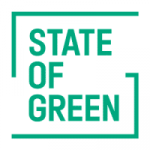 Copenhageners and the citizens of Frederiksberg can soon look forward to cleaner air and less noise. A joint collaboration between Copenhagen Municipality, Frederiksberg Municipality and Denmark's largest public transit agency Movia has led to two bus lines with 41 buses running on electricity from December 2019.
This is the result of a tender by Movia, and it is the first step towards the realisation of Lord Mayor Frank Jensen's plan to replace all Copenhagen's buses with electric buses by 2030 – and hopefully, already in 2025.
"In Copenhagen, we are working very hard on replacing all the buses with greener alternatives as fast as possible – in that way, all Copenhageners can breathe freely, without having to worry about their health," said Frank Jensen, Lord Mayor of Copenhagen.
-Related news: Electric buses could become the standard transport option for sustainable cities
Until now, two electric buses have been running on a trial basis on line 3A, but with the two new lines being launched, the first 15 percent of the capital's buses will have been replaced with electric buses by the end of next year.
Making the green transition visible for all
The Danish Electric Vehicle Alliance is delighted with the decision.
"This is great news for us. The electric buses will be a very visible reminder for all Copenhageners about the difference in electrifying transport, for example, when cycling behind the buses," said Lærke Flader, Managing Director of Danish Energy Association/Danish Electric Vehicle Alliance.
The buses on line 2A, which will be running between Tingbjerg and Refshaleøen, only take few minutes to fully charge at the end station, just like the test buses on line 3A have been the last couple of years. Line 18, which will run between Emdrup Torv and Lergravsparken Station on Amager, can charge in its garage once the new Metro City Ring opens.
-Related news: City of Copenhagen to replace buses fuelled by diesel with electric buses
"Movia now has contracts with three different operators of electric buses, and we are very pleased that more bus operators have joined the green transition. The switch from diesel to electricity is a huge transition for the individual operator. Consequently, the industry makes a great effort in these years" said Dorthe Nøhr Pedersen, CEO of Movia.
Facts
Electric buses are 3-4 times more energy efficient than regular buses: A new diesel bus uses 3-4 times more energy than an electric bus.
Electric buses are significantly less noisy than diesel buses - especially when they start.
Electric buses run 100 percent on electricity. When the outdoor temperature drops below five degrees, the bus uses synthetic biodiesel (HVO) for heating. This is because heating under five degrees requires a lot of electricity.
Source: Danish Energy Association (in Danish)
You should consider reading
Air pollution
Clean air in transportation