News
Energy efficiency
Power-to-x
AVK gas valves fit for hydrogen transportation
Green energy plays an important role in the future energy supply and with the progress of Power-to-X technologies, hydrogen will play a significant role as an energy source. Therefore, AVK has tested that the current gas valves range can withstand the long-lasting effects of hydrogen.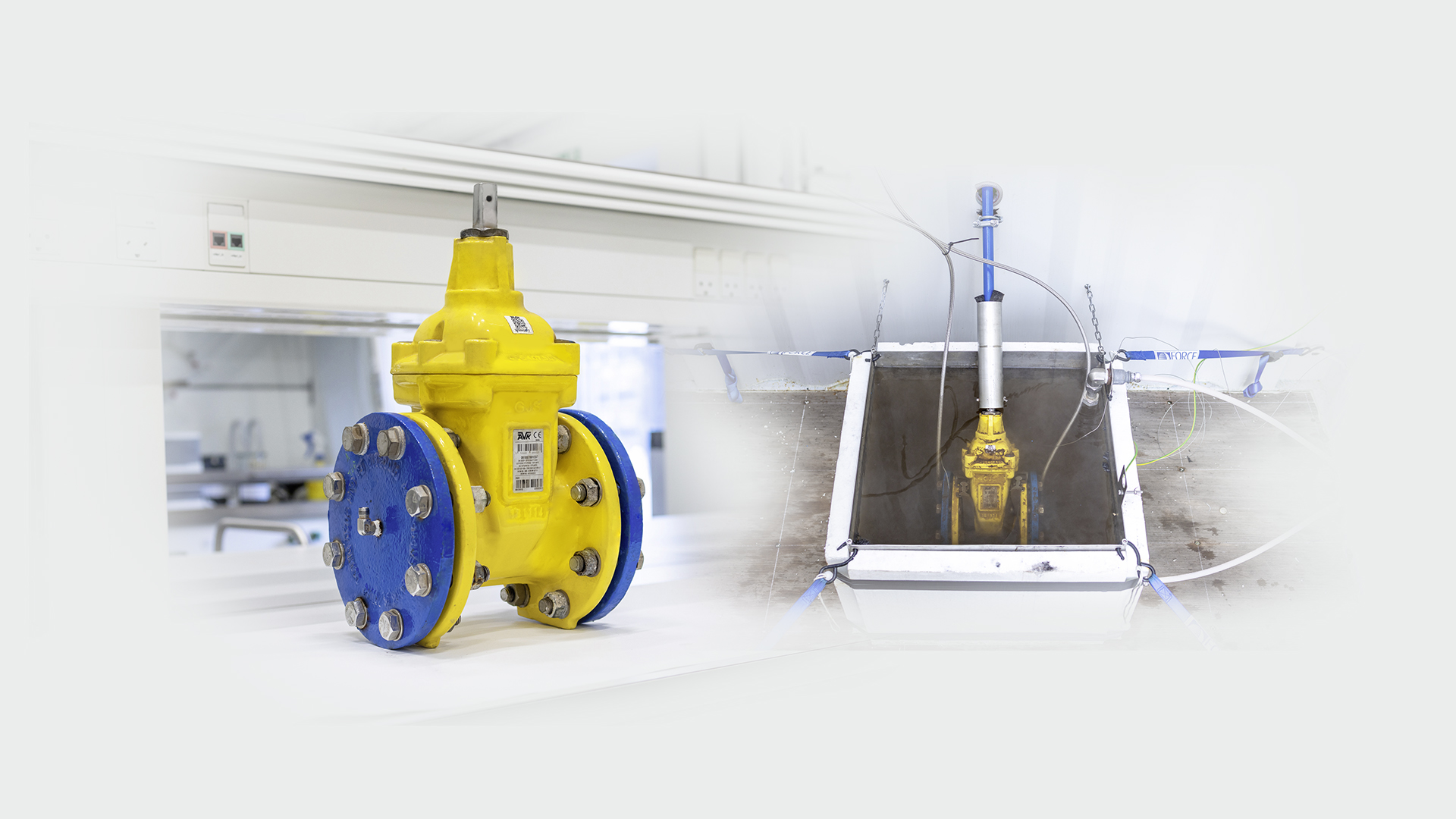 Transportation of hydrogen using the existing gas networks
The Power-to-X technology transforms green energy into for instance hydrogen, that can be stored and used directly as a source of energy or processed to be used as fuel. It would be obvious to use the existing gas distribution network to transport hydrogen, but is it possible to do this without any risk of damage on gas installations, infrastructure etc.?
In several countries throughout the world, the distribution network is being tested for transportation of gas with different concentrations of hydrogen; in some places even up to 100%.
"One of the challenges of hydrogen is that over time it will diffuse into the metal of e.g. a valve. As a result of this, hydrogen embrittlement can occur, which can cause cracks in steel materials. Since hydrogen is a very small molecule, it is also important to keep focus on tightness and leakages. Worst case scenario is that an explosion will occur in the gas pipeline or the Power-to-X plant." – FORCE Technology
Green transition and Power-to-X are two important elements in the future energy supply, and as valves are a part of the gas network, it is important that our products can handle the transportation of e.g. hydrogen.
Watch a video here about our valves being tested.
New test developed especially for the purpose
The Power-to-X technologies are still quite new, and still there are no standards regarding this. Most manufacturers of valves will follow the ASME B31.12 standard for hydrogen in distribution networks, but there are no standards for tests of valves used for hydrogen.
Therefore, in collaboration with FORCE Technology, we have developed special tests to simulate the long-term effects of hydrogen. FORCE Technology has specialized knowledge within this field, and they have access to test facilities established in cooperation with Danish Gas Technology Centre, DGC. It takes a lot of safety precautions to perform tests with hydrogen, as it is a very combustible gas, and furthermore, the valves need to be tested under pressure.
We have developed two comprehensive tests. A functionality test that simulates the full lifetime and a burst test that exposes the valves for increased pressure until they burst.
AVK valves can withstand the long-term effects of hydrogen
Test results show that AVK valves can withstand the effects of hydrogen. Thus, they can therefore be used as components in the gas networks used for transport of hydrogen.
AVK is the first company in Denmark to test valves for hydrogen. By being first-mover and contributing to development of tests within this field, we will have a great advantage when it comes to servicing our customers and their needs in their transition to green energy and the fast-growing Power-to-X technologies.
You should consider reading
Energy efficiency
Power-to-x