Case
Power-to-x
Wind energy
Wind farm planning and development
The world's first energy island will produce 10 GW offshore wind
9. May 2022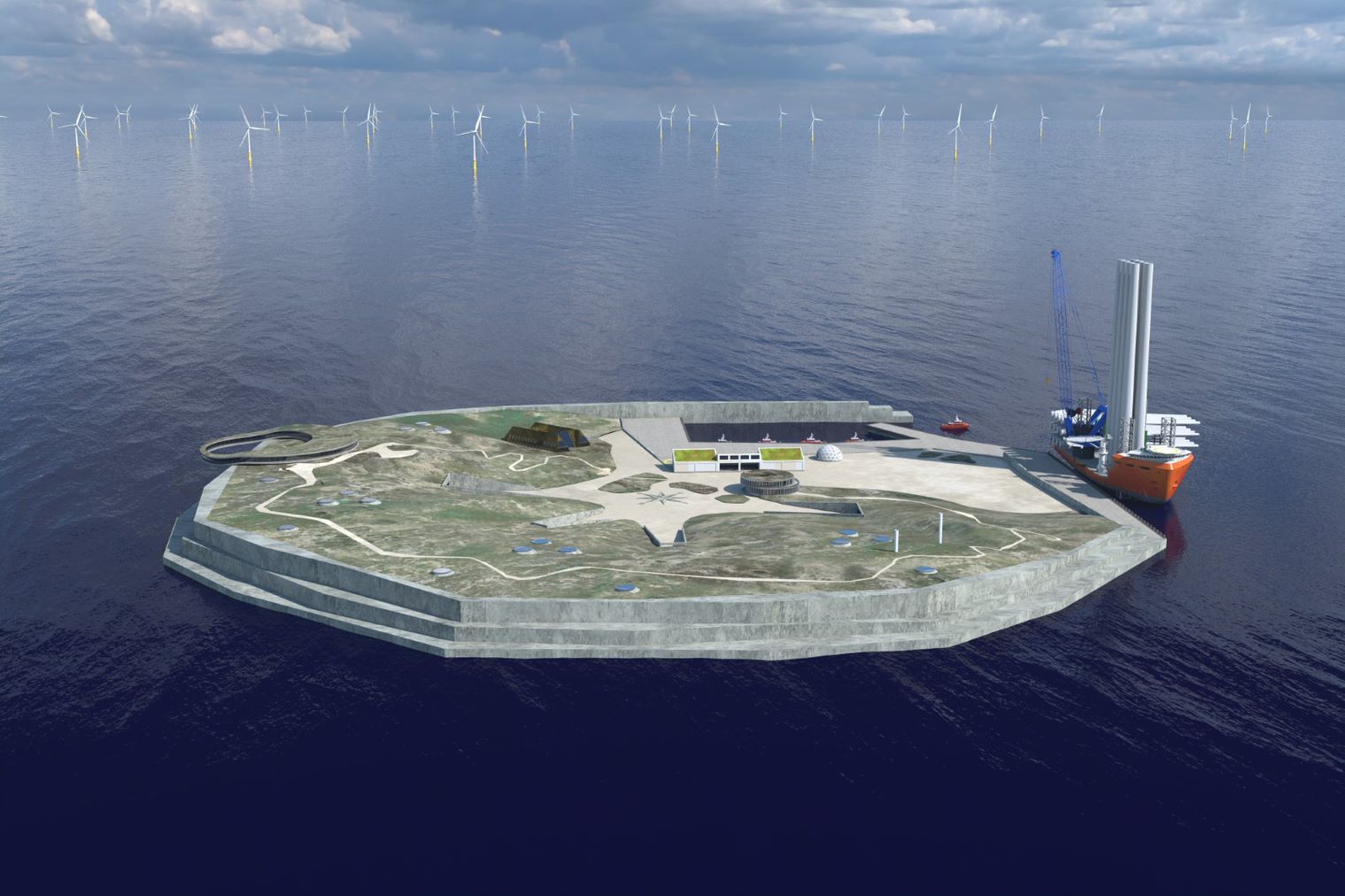 Solution provider

We provide state-of-the-art services within engineering, environmental science and economics with due consideration for the environment and society.
More from COWI
Want to see this solution first hand?
Add the case to your visit request and let us know that you are interested in visiting Denmark
Request Visit
A strong marine and offshore construction service partnership has been formed to develop the world's first energy island. COWI has been appointed as owner's engineer.
The energy island in the North Sea will be located approximately 80-100 kilometres off the Danish west coast in 25-30 meters deep waters. The island will connect 10 GW of offshore wind to Denmark and other neighbouring markets and host an innovation zone with potential for large-scale energy storage and Power-to-X technologies.
Today, most countries, societies, and governments agree that green energy and clean fuels are necessary means to decarbonize the world. The current challenge is scalability.
We simply don't have enough sustainable energy sources or infrastructure to handle the demand needed to lower the world's CO2 emissions. Both to produce sustainable electricity to for example households, but also to use it for producing green fuels via Power-to-X.
To realize large scale sustainable energy production COWI is helping Energinet, the Danish Energy Agency, Copenhagen Infrastructure Partners and the VindØ consortium to build an artificial island (Energy island) in the Danish part of the North Sea, around 100 km from land. Here, optimal conditions exist for generating clean, green energy using wind turbines.
The island will be established by 2030 and connect 3 GW of offshore wind. Over time, the island will connect 10 GW offshore wind and host energy storage and Power-to-X as well as accommodation, O&M facilities, and HVDC converters for transmission and interconnectors.
The long-term ambition is also to produce sustainable fuels on the island for shipping, aviation, heavy industries, and heavy-duty vehicles that are otherwise difficult to decarbonise.
When fully implemented, the capacity will be scaled to 10 GW, which is the equivalent to the consumption of 10 million European households ​or enough to produce green fuels for the entire Danish aviation and shipping industries​.
Technology and know-how from the Energy island can be exported to countries in the North Sea, the US, and globally, as the world's demand for offshore wind, Power-to-X, and green fuels are expected to grow dramatically in coming years.