Case
Air pollution
Shipping and maritime
Sustainable fuels
Battery-powered ferries save 65 per cent CO2-emissions
5. March 2021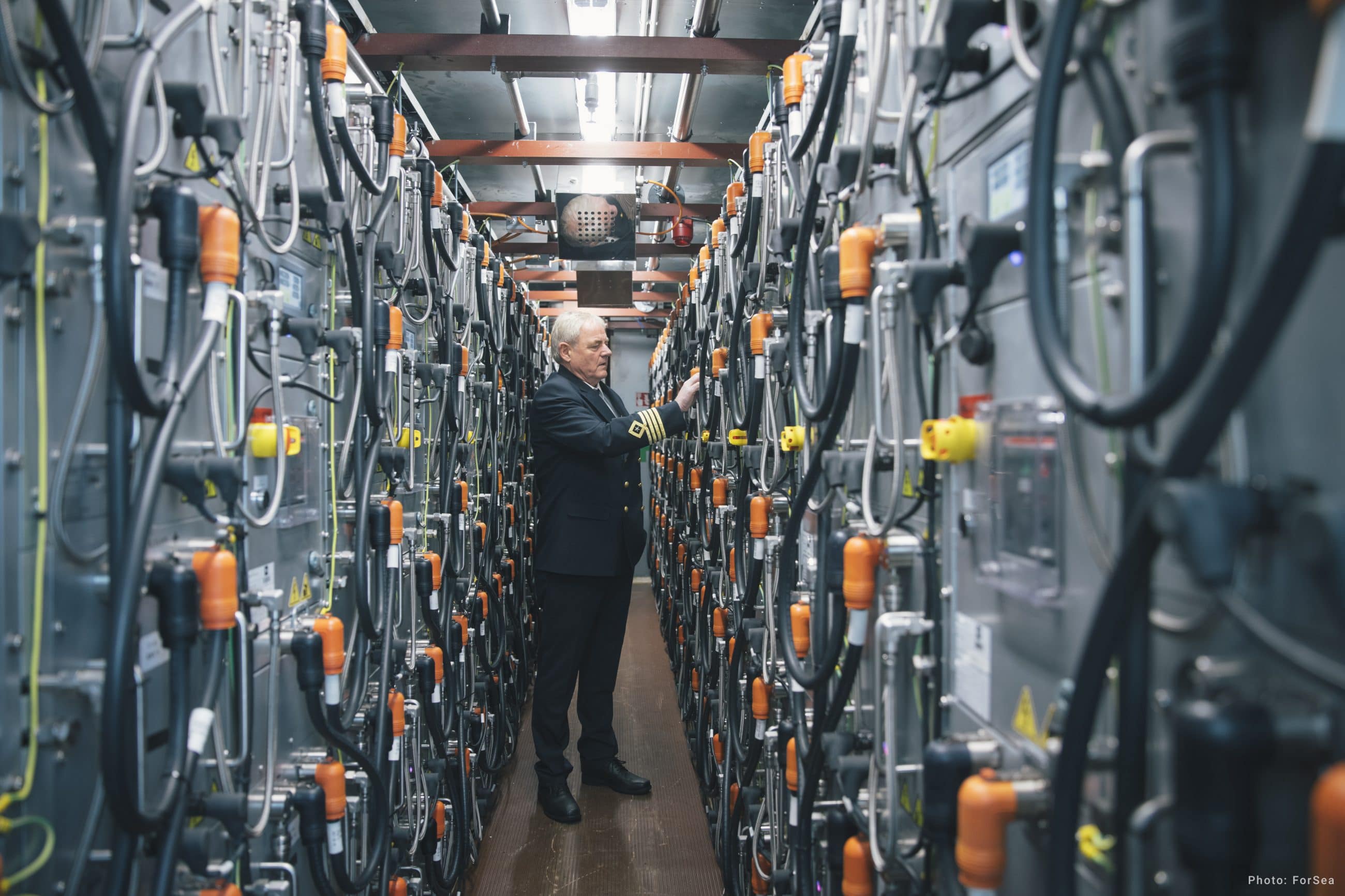 Solution provider

We are suppliers of robust turbine components, complete solutions and technology for upgrading turbine power performance.
More from DEIF A/S
Want to see this solution first hand?
Add the case to your visit request and let us know that you are interested in visiting Denmark
Request Visit
The two ferries Aurora and Tycho Brahe, operated by ForSea, were once entirely depended on diesel. Today, they have been rebuilt to battery-power. The ferries carries millions of passengers and cars a year across the narrowest part of the Oresund strait from the Danish town of Helsingør to Helsingborg in Sweden. Four containers on the top deck contain the batteries, which are charged with electricity coming from renewables such as wind, hydro and solar. The ships can run on battery, diesel or a combined hybrid set-up and DEIF has supplied a power management system that can handle all three operating modes. DEIF's power management system collects data from the batteries' management system (BMS) and calculates how much discharge capacity is available, and the max power needed to make sure the main propulsion is not overloading the system. When the ferries run on battery power alone, they are nearly 100 per cent CO2-free. In total, ForSea saves 65 per cent CO2-emissions on its battery-sailed initiative. Further, the captains of the ships have stated that the battery power has had a positive impact on their work environment as it ensures a peaceful and quiet machine room.
In collaboration with: Forsea Ferries