Solution Provider
Company
HYDRACT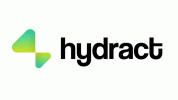 About HYDRACT
HYDRACT brings operational scalability and flexibility to the Food and Beverage Industry.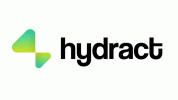 About
Founded: 2008
Employees: 11-50
HQ: Holstebro, Denmark
Organisation type: Company
Specialisations
Energy efficiency in industry
Resource efficient production
The patented HYDRACT water hydraulic process valve is the way to significant energy savings in the food and beverage industry saving >90%. The water hydraulic valve has unpreceded precision allowing the user to precise inline mixing of fluids – which will lead to changing the ways of mixing and/or blending of e.g., alcoholic and non-alcoholic beverages.
The achievement of late product differentiation of beverage will revolutionize the beverage industry.
Want to visit HYDRACT?
Add the company to your visit request and let us know that you are interested in visiting.
Request Visit