Perspective
Climate change adaptation
Circular business models
Energy recovery from wastewater
+4
Urban wastewater treatment and its potential for the city
Globally, 80% of all wastewater is neither collected nor treated adequately. This poses a significant negative impact on both environment and human health. Combined with new challenges from a changing climate, urban wastewater management must move from wastewater treatment to resource and energy recovery.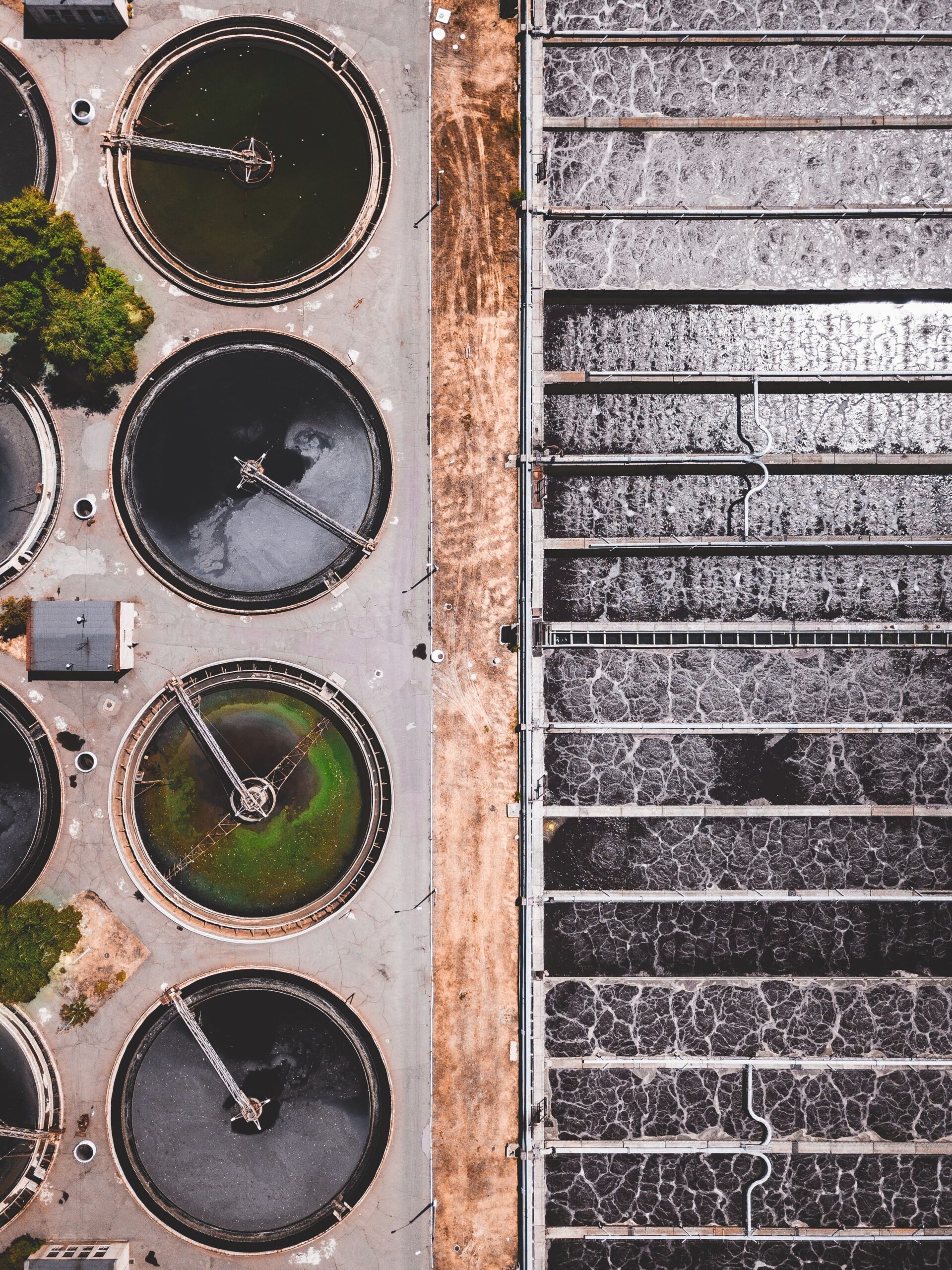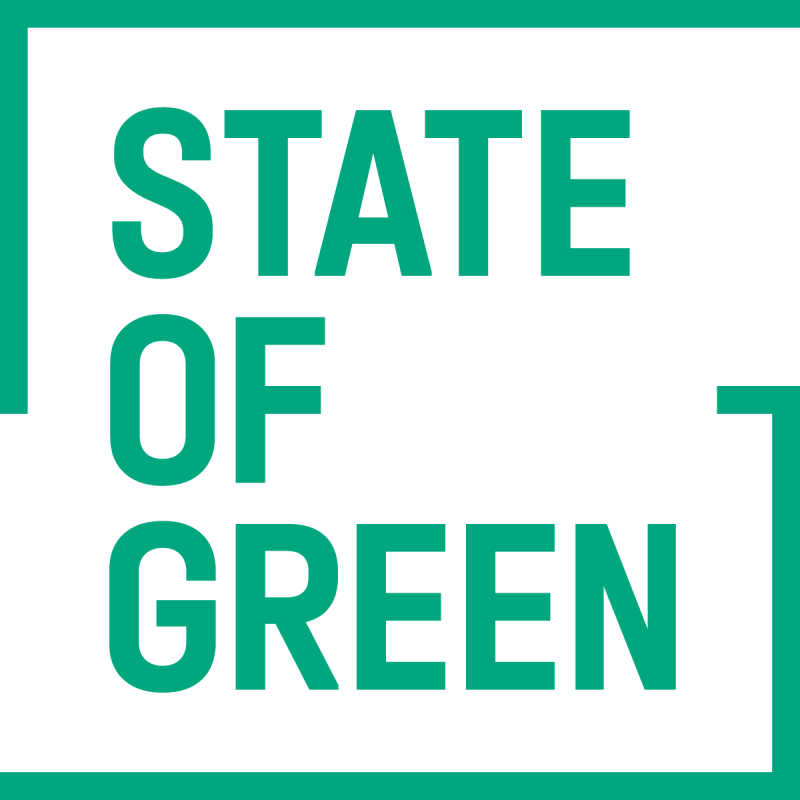 Urban population growth means wastewater treatment plants (WWTPs) must treat an increasing volume of wastewater in order to secure the health of the local population and water environment. It is important that both large centralised and small decentralised plants can discharge the treated wastewater without harming the recipient, whether it is the sea or a small stream.
Danish WWTPs operate under strict requirements for improved treatment of wastewater. The wastewater sector has spent many years refining and developing technologies that treat wastewater to a high level (through primary, secondary and tertiary treatment) to ensure that it does not contaminate the recipients. Combined with a taxation system which incentivises WWTPs to treat the wastewater beyond the legal requirements, this has resulted in
outlet concentrations which contain far less discharged material (only 20-70 % compared to the legal limits), according to a study from the Danish Water and Wastewater Association (DANVA).
Liveable cities depend on successful wastewater management
Sewage collection and treatment systems play a key role in creating liveable cities where recreational activities are possible along the city's harbours, lakes, or rivers. In Denmark, blue-green cities, harbour baths and other recreational facilities would not have been possible without well-managed wastewater infrastructure. Climate change is putting increasing pressure on wastewater infrastructure in cities around the world. A common challenge
is to ensure sufficient capacity in the sewer systems to prevent  verflows, especially in times of heavy rain. When redesigning the wastewater infrastructure, focus should also be on separating and treating stormwater from roads and other contaminated surfaces to prevent pollution.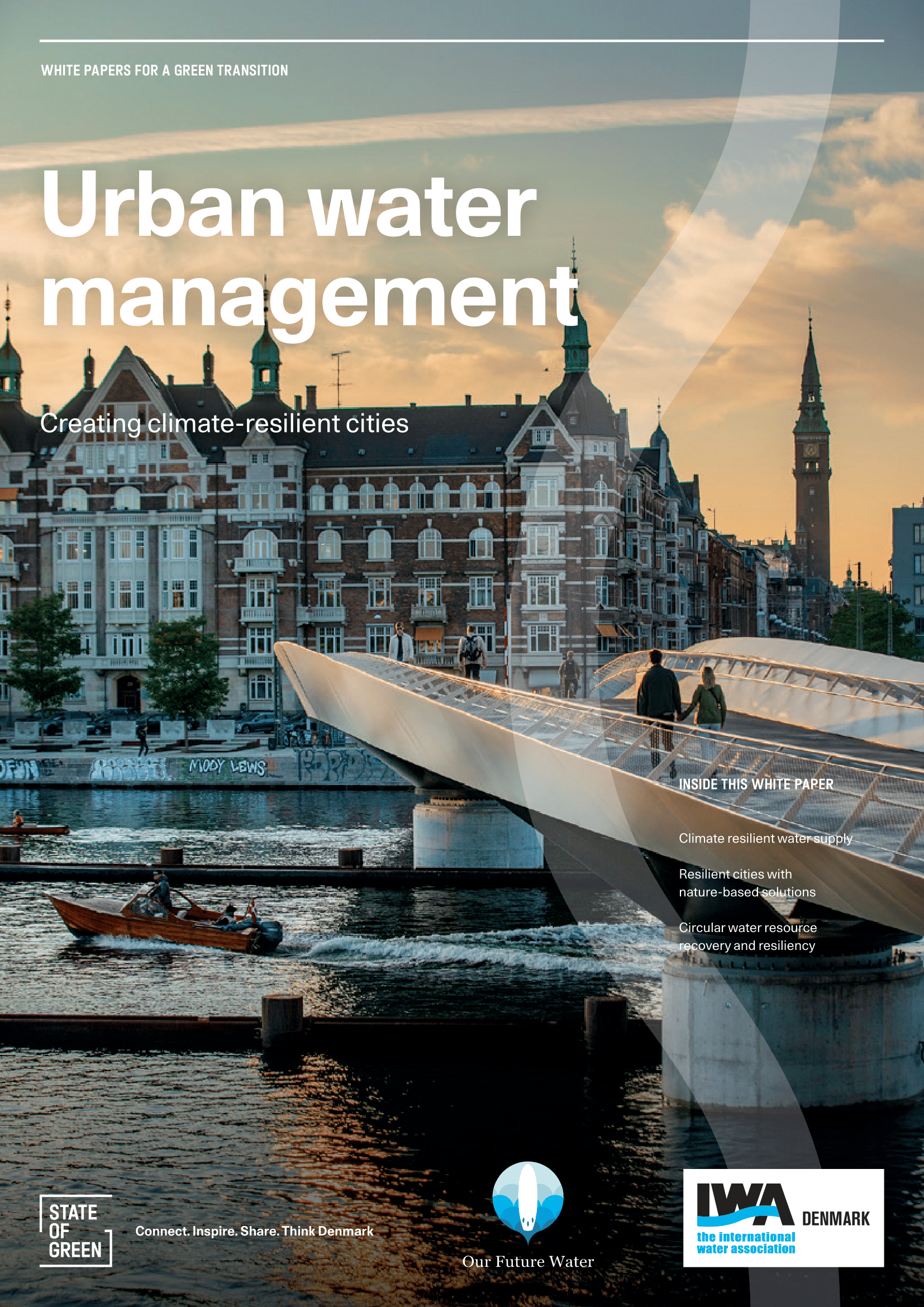 Download our publication on urban water management today
This article is part of our publication 'Urban water management'.
Download now
Powering the city through energy recovery
In alignment with the country's overall green transition strategy,  the Danish water sector aims to become energy and climate neutral by 2030. To fulfil this ambition, a green conversion of the wastewater sector is currently taking place in Denmark. The starting point has been to focus on energy efficiency and energy recovery. Today, several plants are now net producers of energy, where the sludge is used to produce biogas and electricity and
excess heat is used in the district heating system. Recovery of energy by using heat pumps is also a new area for innovation and development.
From wastewater treatment to resource recovery
In the future, wastewater treatment needs to be designed in a way which allows for not only energy but also other resources (e.g., phosphorous) to be extracted and included in the circular economy while also ensuring that harmful substances do not reach the recipient. Considering wastewater as a resource is a  relatively new perspective and new knowledge and technology is still needed to recover valuable resources in the wastewater on
a commercial scale. Research and development in Denmark is dedicated to this field. Advanced membrane technology is already undergoing rapid development, but new specialised technologies  are still needed. Sorption technology that enables collection of low concentrations of valuable substances or pollutants will also have a prominent place in the future WWTP. For instance, new bacterial cultures need to be developed to produce base chemicals etc. WWTPs can be seen as production lines, where usable substances e.g., phosphorus and ammonium are removed along the way and other products are removed and further processed e.g., organic matter to produce biogas or base chemicals which can be used for high priced products in the pharmaceutical industry etc. Furthermore, wastewater from industries must be carefully reviewed to ensure that valuable components are separated. Of course, not all substances in the wastewater can be recovered as some will still need to be removed and degraded for the sake of
the purity of the products and the discharged wastewater.
You should consider reading
Circular business models
Climate change adaptation
Energy recovery from wastewater
Urban water management
Wastewater management
Wastewater treatment
Water management