News
Climate change adaptation
Ørsted and WWF join forces to protect the planet
Our planet is an amazing and wonderful place that we need to appreciate and protect. But nature and wildlife are suffering from drought, acidification of the oceans and melting ice caps. In fact, according to a report published by WWF, almost half of the animal and plant species in the world's most diverse areas are in danger of becoming extinct due to climate changes. Fortunately, we can reverse the trend if we act now. Ørsted and WWF are now joining forces to restore the balance of nature and create a world that runs entirely on green energy.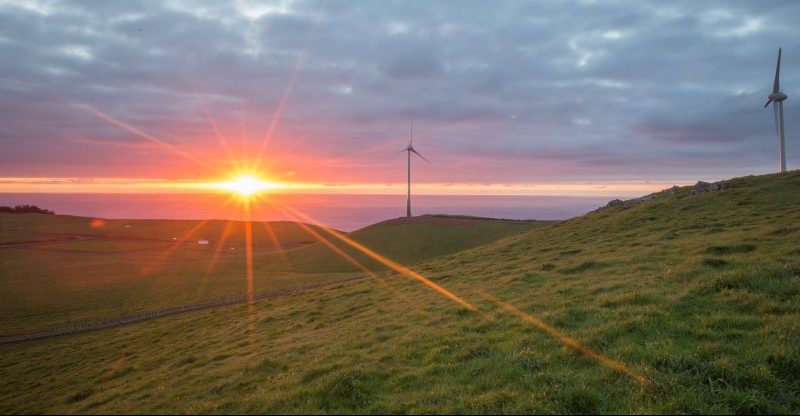 The two partners will be working on developing new initiatives that engage children and young people in Denmark to build the green society of tomorrow.
Ørsted and WWF will also be identifying the impact of climate change on particularly vulnerable natural areas and wildlife. With this new knowledge, the partners will protect climate-endangered species and nature, e.g. by establishing 'climate refuges' which provide animals with the right space and living conditions when water levels rise, or when drought and extreme weather set in.
In this partnership, the World Wildlife Fund will also be advising Ørsted on its sustainability strategy so that the company can remain one of the world's leading green energy companies in future.
Read an updated article on this project: 3D-printed reefs to help restore marine biodiversity in the Kattegat in Denmark
Henrik Poulsen, CEO of Ørsted, states:
"Climate change is a huge challenge for our planet. We owe it to our planet and to future generations to transform our energy systems from black to green. At Ørsted, we're convinced that this is possible, not least because it's now cheaper to produce green energy than black. WWF is a competent partner with extensive knowledge about climate and green energy, and we're looking forward to working with them."
Bo Øksnebjerg, Secretary General of WWF, explains:
"Endangered animals are under pressure, corals are dying, and the world's major cities are running out of drinking water. There's a need for action – and it's urgent! We should only use renewable energy and give nature and wildlife a helping hand where global warming is pushing them up against the wall. We need to involve everyone in Denmark: From the Danish Parliament to the business community and the schools. Ørsted is one of the green front-runners in Denmark, and we're very pleased that Ørsted is assuming this responsibility alongside us."
First step: Climate safari
The first scheduled event arranged in connection with the partnership is a large 'climate safari'. Ørsted and WWF will be inviting schools, children, young people and parents to a climate safari on Thorvaldsens Plads in Copenhagen, Denmark. The climate safari includes a 26-metre high globe which provides the framework for a wealth of experiences: Films about climate change, a chance to play with the latest renewable energy technologies, virtual reality, information about climate-endangered animals and much more. The climate safari will take place from 13-30 September. Read more about the climate safari here (link in Danish).
You should consider reading
Climate change adaptation