News
Air pollution
Green Shipping
Shipping and maritime
A New Era of Shipping
In the lead-up to Danish Maritime Days, which brings together a broad spectrum of stakeholders from the global maritime industry to Copenhagen during the week of 6-10 October 2014, Focus Denmark, the official English-language magazine published by the Danish Ministry of Foreign Affairs, has published a special report on the maritime sector highlighting green maritime solutions.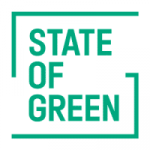 The maritime world order is changing. Established shipping nations are losing market shares in the fierce competition with emerging countries. In Denmark, the government, companies and research institutions are taking on this challenge with intensified focus on maritime expertise and energy efficient ships.
Highlights in the special report include:
Onboard Majestic Maersk: Never has a vessel so big consumed so little energy and polluted as little as this ship.
Profiles of companies and other players with special competences or experience in the field.
The making of a seafaring nation: Throughout Denmark's history, shipping has played a vital role.
The special report on the maritime sector is available at App Store and Google Play. It can also be read in iPaper format.
Focus Denmark is published by the Ministry of Foreign Affairs and features articles about Denmark, with the main emphasis on business and investment. The magazine targets foreign companies and other stakeholders with an interest in Denmark.
- Download the special report on the Maritime sector through Focus Denmark's website.
Source: Invest in Denmark / Focus Denmark / Image: Danish Shipowners' Association 
You should consider reading
Air pollution
Green Shipping
Shipping and maritime