Case
Bioenergy
Biomass
District energy
+2
Focusing on Green, Local Energy in the UK
9. February 2017

Solution provider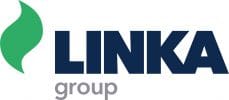 More from Linka Group
Want to see this solution first hand?
Add the case to your visit request and let us know that you are interested in visiting Denmark
Request Visit
Since 2014 our British partner, Manco Energy, has delivered two Linka biomass plants for Langrigg Hall in Northern England, and a third plant is being installed in early 2017. The investment in these plants is part of Langrigg's focus on green energy.
Background
Langrigg Hall is based in the Northern part of England and the large estate is home to both agriculture and production of biofuels.
The first installed plant is primarily used for drying wood chips. A large part of Langrigg's business is selling local wood chips, and the estate is focusing on producing quality wood chips from local forests. The second plant is also used for drying, however mostly paper waste for animal bedding.
The solution
The first plant for Langrigg Hall was delivered back in 2014. Manco Energy was tasked with installation of a 1,000 kW Linka wood chips plant with a 40 m2 walking floor system, including three scrapers.
The plant consists of Linka's well-known moving step grate. Along with the patented combustion technology it ensures maximum utilisation of the fuel and high efficiencies.
When Langrigg Hall needed another plant in 2016 Manco Energy was once again chosen as the supplier of a Linka plant. This time a 1,500 kW (995 kW) High Pressure Hot Water system was installed.
This system has a maximum operating pressure of 6 bar and a maximum temperature of 140 degrees. The High Pressure Hot Water system is designed for producing higher temperatures for an ORC-unit (Organic Rankine Cycle), and more heat to accommodate the need in the drying process.
In the spring of 2017 a third plant is being delivered at Langrigg Hall. Like the previous plants this will also consist of a 1,500 kW (995 kW) Linka H boiler and a walking floor system.
Specifications
Customer: Langrigg Hall
Location: Cumbria, England
Fuel type: Wood chips
Plant size: 1,000 & 995 kW
Plant type: Hot Water & High Pressure Hot Water system
Year: 2014