Product Of Service
Climate change adaptation
Nature based solutions
Urban water management
+1
THE CLIMATE TILE – A GREEN AND SCALABLE CLIMATE ADAPTION SYSTEM FOR DENSE CITIES
28. October 2020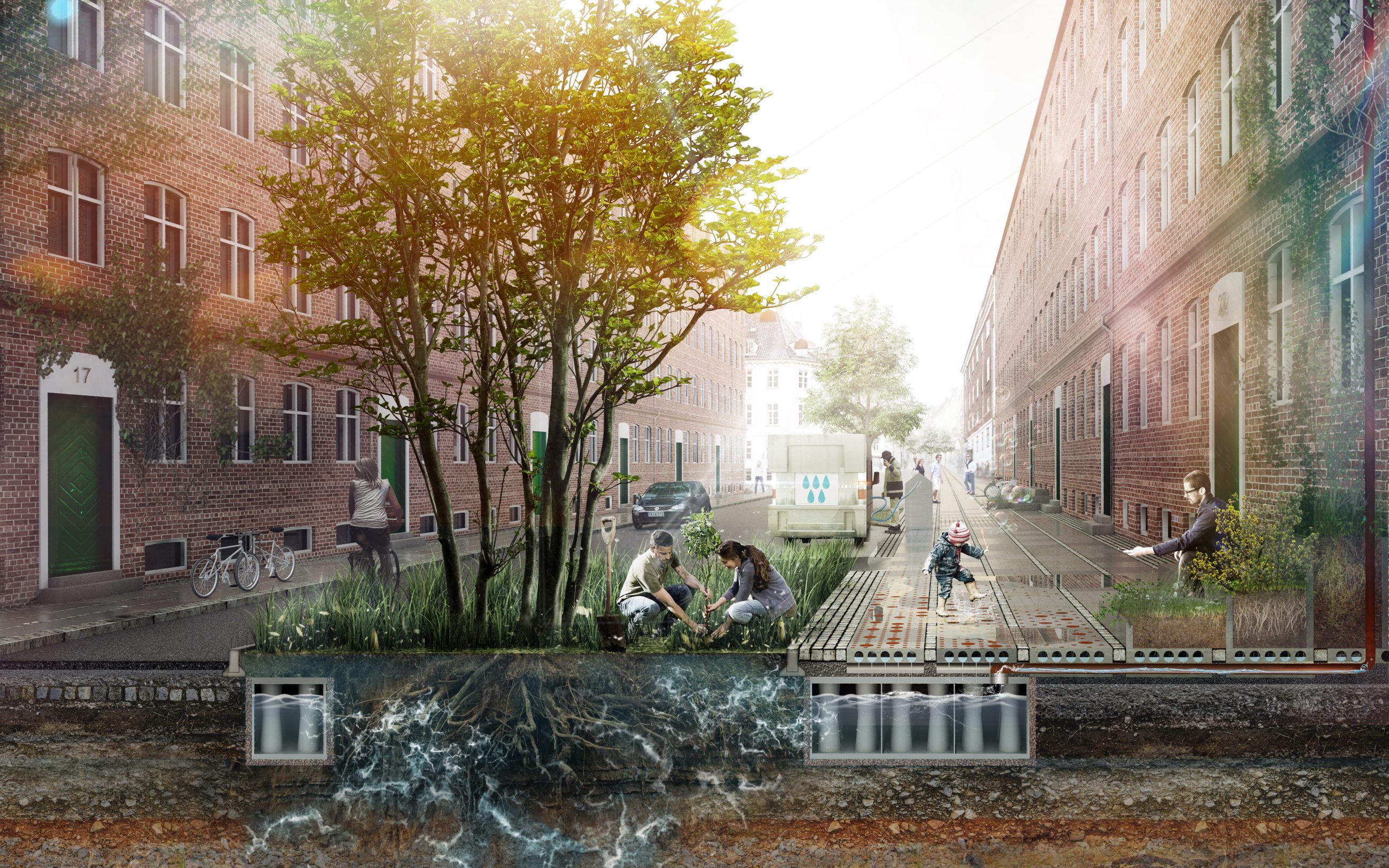 Solution provider

More from TREDJE NATUR
Want to see this solution first hand?
Add the case to your visit request and let us know that you are interested in visiting Denmark
Request Visit
The ClimateTile is a scalable climate adaptation tool which rethinks sidewalks as water management systems. The main component is essentially a hybrid between a concrete tile, an intelligent water pipe system and a permeable surface. The tile's purpose is to positively answer the climate change challenges whilst creating new adventures and green, urban spaces in cities.
The Climate Tile can catch and redirect 30 percent of the extra rainwater projected to come due to climate change and thereby prevent overflows from the existing drainage infrastructure. In addition to this, it also brings other qualities into play as it allows for watering of trees and plants, spaces for stay and a more beautiful surface. The water contributes to the growth of an urban nature and an improved microclimate which benefits local citizens as it contributes to making the city both a healthier and more attractive place to live. The scaling potential of the product is comprehensive – for example New York City has 20,000 km of sidewalks.
Read more about the project here: https://www.tredjenatur.dk/en/portfolio/climatetile/