Denmark's upgraded green showroom inaugurated with royal presence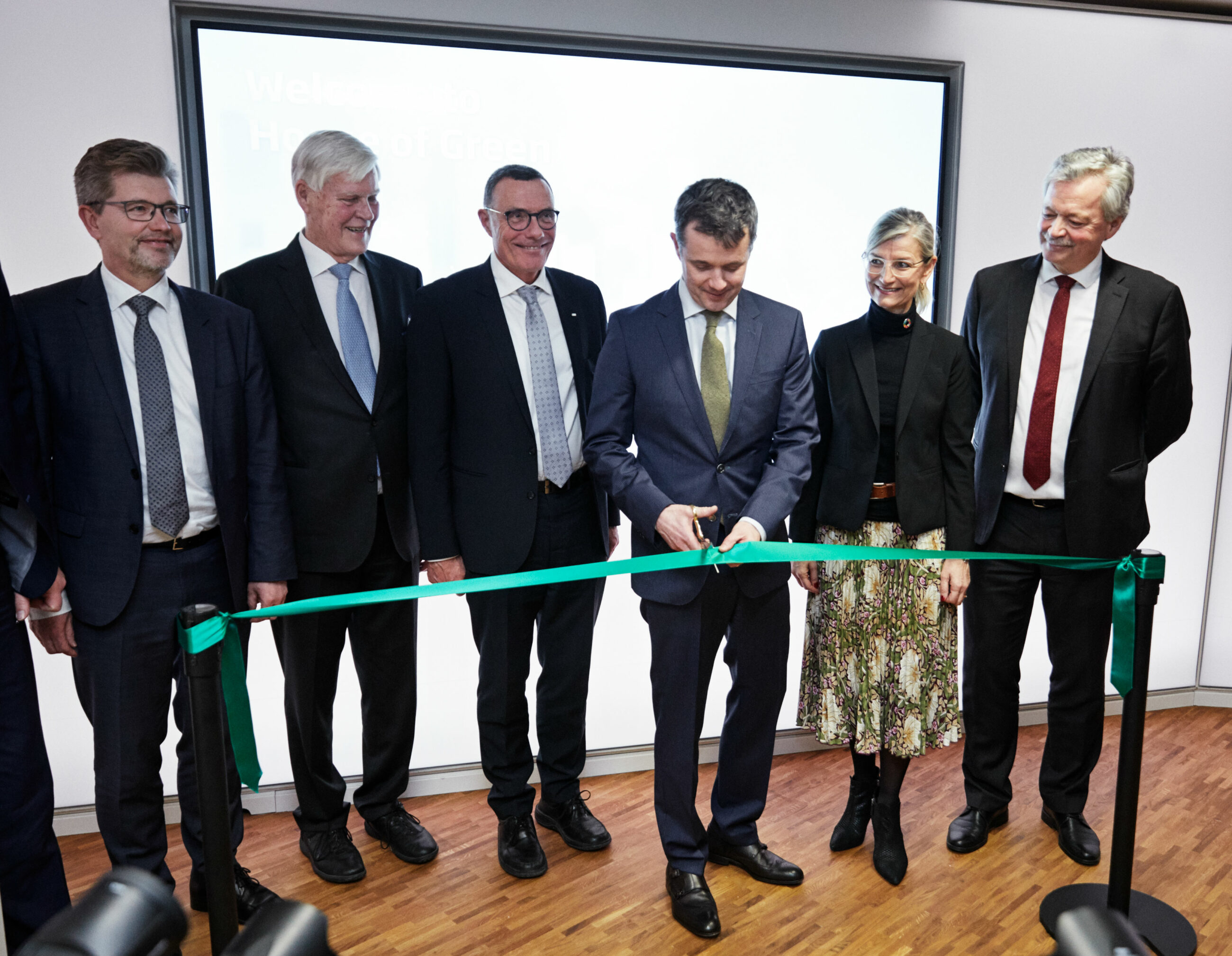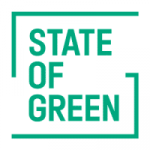 At exactly 3:30pm on 5 February, 2019 His Royal Highness Crown Prince Frederik of Denmark cut the green ribbon with a golden pair of scissors to mark the official launch of House of Green version 2.0 in the heart of Copenhagen, Denmark. Approximately 80 specially invited guests witnessed the royal ribbon-cutting, including VIPs from the public arena, the Danish business community and the Danish press. HRH Crown Prince Frederik is the patron of State of Green, the organisation behind House of Green.
Showcasing green Danish solutions
House of Green is a 400 m2 large visitor centre and showroom designed to exhibit how Denmark is navigating the transition to a carbon-neutral, resource efficient world and Danish cleantech solutions to foreign audiences in an engaging, instructive manner. The exhibition centre, which is a key facility in the presentation of Danish green solutions that can address critical, global challenges, is located in the Confederation of Danish Industry's building "Industriens Hus" close to Copenhagen's town hall square.
After having received a donation of almost EUR 500.000 from the Danish Industry Foundation, House of Green has been upgraded and modernised to cater to the changing expectations of today's delegation visitors. The result is a dynamic and interactive showroom that takes its point of departure in the visitor's needs. The updated House of Green is now ready for the next wave of international inspiration tours to Denmark.
Four speakers – numerous congratulations
In his opening speech, Sten Scheibye, the Chairman of the Danish Industry Foundation's board of directors congratulated State of Green's Chairman Torkil Bentzen and Executive Director Finn Mortensen as well as the rest of the State of Green staff with the updated House of Green.
"The global green transition holds an enormous export potential for Denmark. The modernised House of Green makes it possible to present green, Danish competencies in an even more innovative and convincing manner while demonstrating the Danish business community's ability to think and act sustainably and creatively. The Danish Industry Foundation is pleased to contribute to strengthening the international competitiveness of Danish companies this way, thereby increasing the demand for green, Danish products and services," Sten Scheibye explained in the inauguration press release.
Subsequently, two Danish ministers held congratulation speeches: Ulla Tørnæs, Minister for Development Cooperation and Lars Chr. Lilleholt, Minister for Energy, Utilities and Climate. Lilleholt expressed his profound appreciation of the work done by State of Green both in House of Green and when organising and participating in official Danish delegation visits abroad.
"A big congratulations with the new House of Green. We are not going to achieve the UN Sustainable Development Goals without green, sustainable solutions – and you show the way with strong partnerships," Ulla Tørnæs tweeted from the reception.
Speaking on behalf of State of Green's private owners and sponsors, COO at the Confederation of Danish Industry Thomas Bustrup thanked HRH Crown Prince Frederik, the ministers and the remaining VIP guests for taking part in the inauguration reception. Further, he congratulated State of Green for continuing to exist and adding great value to Danish, green stakeholders almost 11 years after its formation. Originally, State of Green was meant to be a temporary organisation set up in connection with COP15 in Copenhagen in 2009.
Thousands of visitors over the years
Since the original House of Green was established in 2013 – also funded with a grant from the Danish Industry Foundation – approximately 13,000 guests from diverse locations have visited the showroom. In 2018 alone, 180 delegations and 2,500 guests in total visited House of Green.  The showroom is typically the first stop on foreign delegations' program before they venture further to visit Danish companies, public authorities, and research institutions and thus plays an important role in setting the scene for their encounter with Denmark as a green nation.
The new House of Green will get off to a flying start as approximately 20 delegations from China, Germany, Canada, France, South Korea, and other nations have already requested to visit the showroom during the coming months.
You should consider reading