Case
Circular business models
Recycling of waste to material
Waste management
Wooden panels regain their beauty
24. September 2021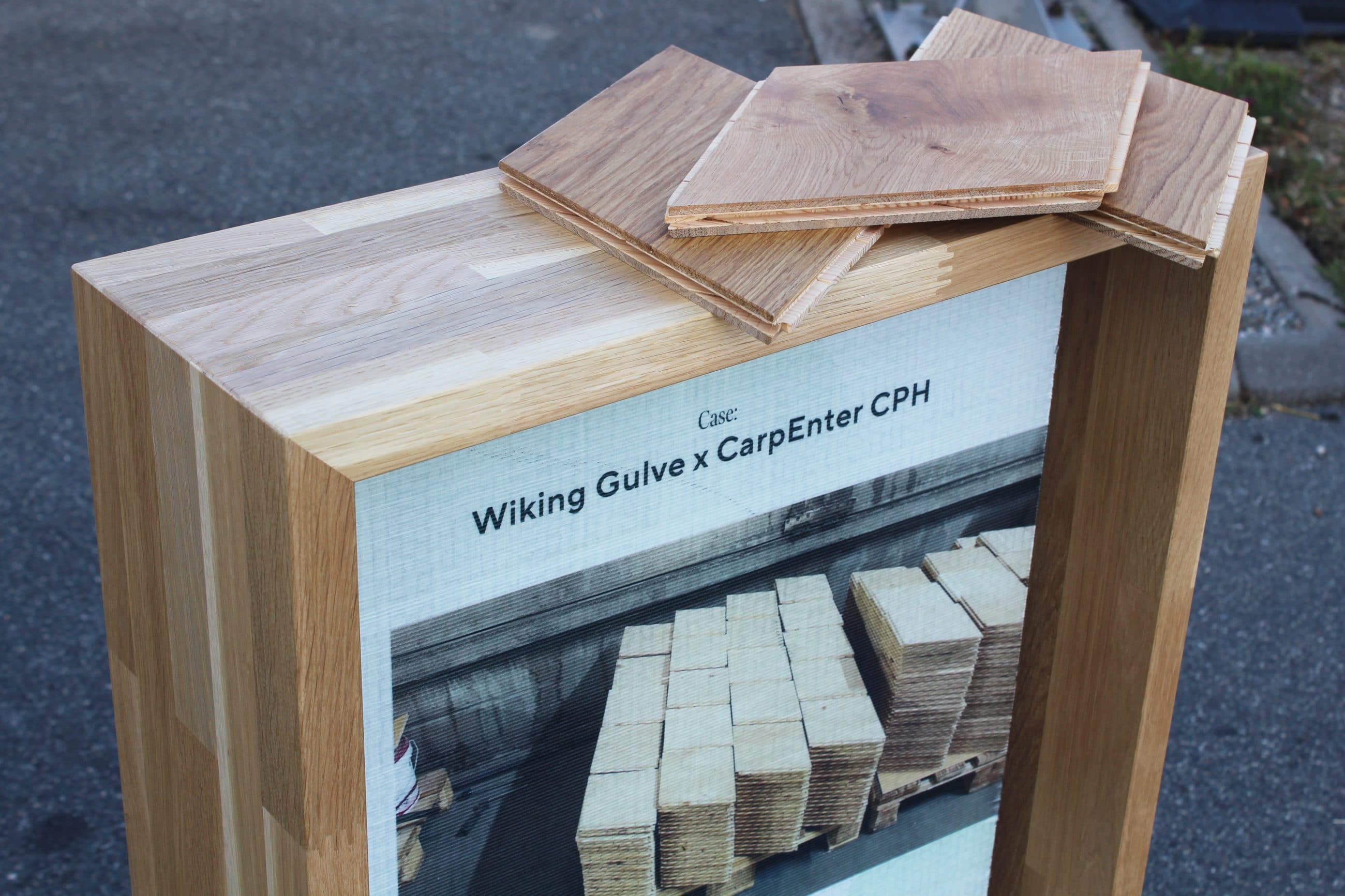 Solution provider

More from THE UPCYCL
Want to see this solution first hand?
Add the case to your visit request and let us know that you are interested in visiting Denmark
Request Visit
Wiking Gulve is a Danish wooden floor manufacturer that has a strong focus on sustainable and responsible production. When Wiking Gulve produces wooden floors, scraps will occur in the daily production. These scrap pieces still have great potential because of its high quality.
With THE UPCYCL's platform, it has become possible to have the waste materials made visible. Through the platform, our member company CarpEnter Cph found the material. CarpEnter Cph is a Copenhagen design company that mainly works with upcycled materials. They could immediately see a value in the wooden panels. With the right processing they once again appeared as a new floor design which this time is 100% upcycled.
The wooden floor is used for the floor design Rhombe which has been designed by the new duo Ecklon + Mortensen. Rhombe, which is seen in the picture, is made of oak. It is extremely innovative, as the design allows the use of the scraps in the daily production of traditional parquet floors. And then it ensures that the wood at Wiking Gulve is utilized optimally and does not go to waste.