Case
Climate partnerships
Biogas
Sustainable fuels
The new generation of jet fuels
19. October 2021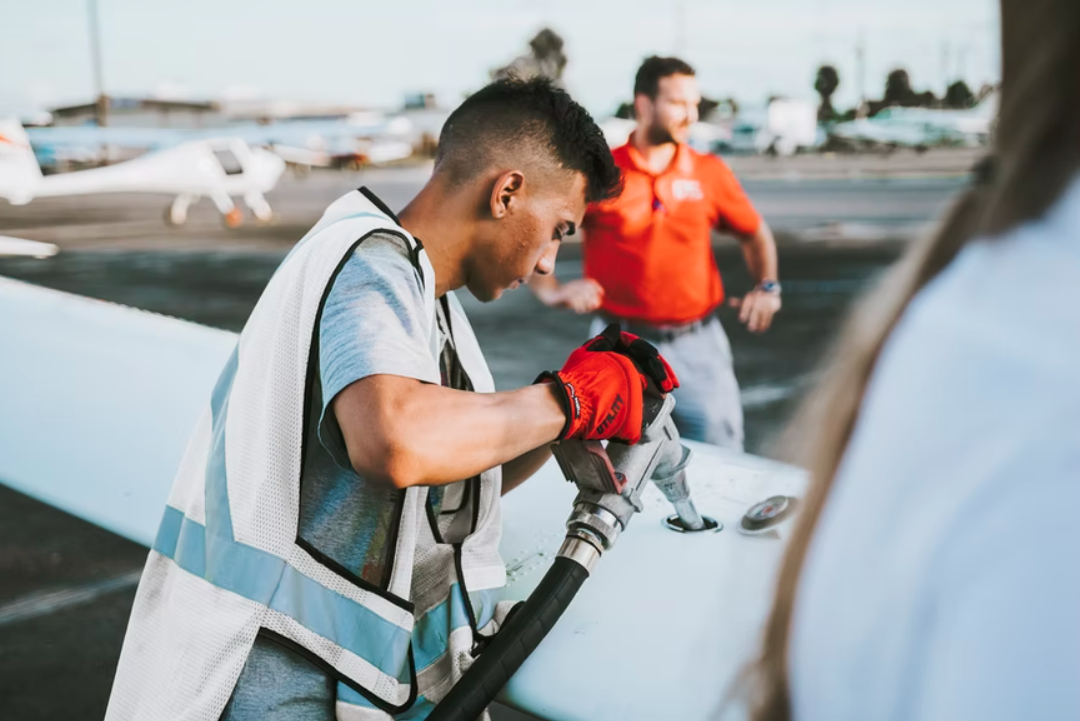 Solution provider

More from SAS
Want to see this solution first hand?
Add the case to your visit request and let us know that you are interested in visiting Denmark
Request visit
Around 2.4 per cent of global CO2 emissions are caused by air traffic and this figure is only expected to increase over the coming years, given that air traffic is projected to grow by 5 per cent year on year in the next decade. Finding sustainable alternatives to fossil fuels for use in the aviation industry is therefore imperative. While considerable efforts have been made to develop biofuels as a green fuel source, the data suggests that they will be insufficient to meet the aviation industry's commercial and volume–related requirements. Thus, the challenge is how can we replace the use of fossil fuels in aviation with sustainable, commercially viable alternatives? 
Researchers from the University of Southern Denmark, the consultancy NIRAS and the Nordic Initiative for Sustainable Aviation have completed a preliminary report demonstrating that the technology exists to produce sustainable air fuels from renewable feedstocks of biogas, sustainable hydrogen, and CO2 – all of which can be sourced from manure, straw, and food waste. Being able to do so rests on access to an ample supply of organic waste and a good district heating network, both of which exist in Denmark.  
The green fuels can be created by adding biogas from manure, straw, food waste or wastewater to hydrogen, which is obtained by splitting water into oxygen and hydrogen by so-called electrolysis. Doing so produces electro fuels – climate-friendly alternatives for e.g., heavy transport fuel and aviation fuel. At the same time, surplus heat is generated that can be used for industry or households. 
If the report's recommendations of building a full-scale production facility in 2025 are followed, then Danish aircraft could be powered with sustainable jet fuel, thus decreasing emissions per flight dramatically. And while the report is based on primarily Danish framework conditions, business cases and stakeholders, the technology is fully transferrable to other countries, meaning aviation's share of global CO2 emissions could also be reduced significantly. Furthermore, while it is estimated that the new, sustainable jet fuels are higher than the cost of fossil fuels, they are sufficiently inexpensive enough and would be available in a scale that would make using them commercially viable.  
Finally, in addition to providing a sustainable fuel for aircraft, ships and cars, the green fuels can also be used to power lorries and replace oil in the production of plastic, making them a multi-purpose sustainable alternative to be used in several industries.