Case
Smart cities
Smart energy systems
Port of Aarhus – advanced zone-based light and power control
4. February 2021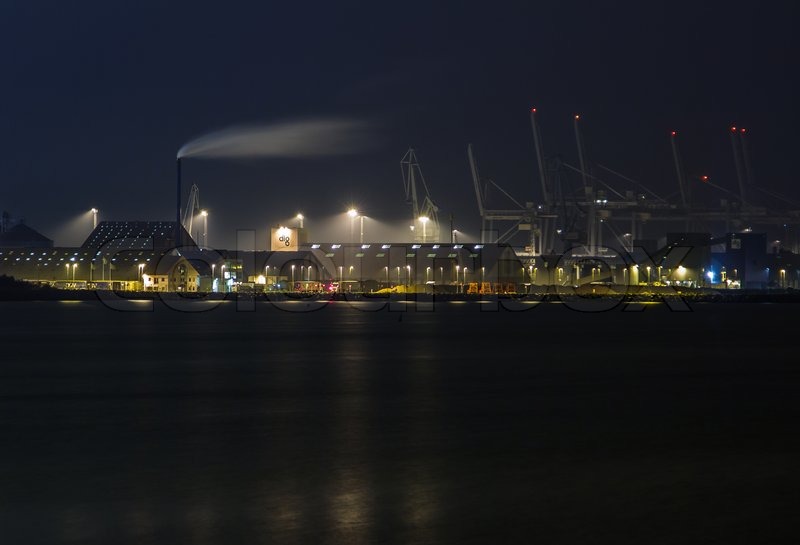 Solution provider

More from Amplex
Want to see this solution first hand?
Add the case to your visit request and let us know that you are interested in visiting Denmark
Request Visit
Port of Aarhus is the largest container port in Denmark, an active trade area with 150 companies creating the basis for almost 10,000 jobs. It is constantly in development, with a master plan working towards a cargo handling capacity of 20 million per year in 2020.
In a busy harbor such as this, with work going on 24/7, lighting is an important issue, as are the energy costs involved. As is the case for all of Aarhus Municipality, Amplex Denmark has been supplying the equipment for controlling street lights, quay and work area lighting as well as special fog lights, with Amplex GridLight™ as the central platform allowing advanced programming as well as manual control of each area.
In 2017, Amplex is expanding its services to the new "Omniterminal", an area of 80,000 m2, that will mainly be used for storage of cargo such as bulk goods and windmill projects being prepared for shipment. The project involves a number of high-power LED luminaires. To save energy, it is however of high importance to be able to control each luminaire individually, to make sure that exactly the right part of the area is being illuminated, with the needed light level for the work going on at any specific time.
Furthermore, the Port of Aarhus wants to let their customers control their own, leased areas of the terminal, without assistance by the port authorities, and so that each company can be charged for their individual share of the electricity consumed.
This project has been an excellent showcase for Amplex, displaying the flexibility of the GridLight™system. The luminaires have been equipped to be individually controlled and monitored via a DALI digital interface. With little need for bespoke development, a configuration has then been created for the port. Customers using the GridLight™ App for smartphones may then be assigned any number of separate "zones", that they are allowed to control, including common areas such as driveways shared between multiple customers. They may turn on lighting in any pre-programmed configuration, allowing dimming of any specific luminaire from 10-100%. Areas shared between multiple customers will however always be lit to the required level, that any customer has chosen at any specific time.
The port authorities will be able to monitor any event, will receive alarms if any part of the system is not functioning correctly, and will, of course, be able to modify standard configurations and overrule the overall light status from the GridLight™ web interface. Each month, they will receive a detailed report with the calculated energy consumption – making sure that shared areas are treated correctly and that each customer is charged with their precisely documented consumption.
Solution benefits
Fast reaction to fault conditions
Control of quay and street lighting as well as fog lights
Configurable zone control for work areas
Dim levels adjustable for each customer, zone, and luminaire
Individual dimming of each luminaire
Detailed energy calculation
Split invoicing of customers sharing luminaires
Full monitoring of events and alarms
Full access via app for Android, iPads and iPhones
Advanced DALI integration to LED fixtures
Billing basis for shared LED consumption and power outlet usage for customers