Case
Bioenergy
Biomass
Recycling of waste to material
+2
Heating with economic and environmental savings
11. January 2021
Solution provider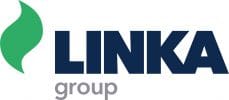 More from Linka Group
Want to see this solution first hand?
Add the case to your visit request and let us know that you are interested in visiting Denmark
Request Visit
In 2018, Danish Agro has invested in a new biomass-fired steam plant, which saves the environment tons of CO₂ and contributes to a significant financial saving for the concern.
Background
The grower group on Nordfyn, which produces feed, had a desire for a new heating plant. With an increased focus on energy efficiency, the environment and costs, the company sought a biomass plant where its own waste products could be used as fuel instead of sending it for destruction.
Before the installation of their new plant, the company used gas for the production. With the new plant, both savings and CO2 emissions are significantly reduced.
Considerations
The steam from the plant is primarily used for heat treatment of the feed that the company produces. Also, the moisture from the steam is used to keep the shape of the products.
The solution
The plant consists of a 2,000 kW Linka H boiler designed for burning grain waste. Along with the boiler there are also supplied a multicyclone, bag filter and 20 meter chimney. The boiler is connected to existing facilities for the supply of fuel.
The steam plant at Danish Agro consists of a 2,000 kW boiler in 3-pull design. The boiler is designed to provide full combustion and efficient utilization of the radiant heat in the fire channel.
The waste products from the purification of the raw materials are unloaded in a hall from where they are fed through a pedestrian system, which continuously feeds the boiler, where it is all burnt and converted to moisture. This vapor is passed via a pipe system which is situated underground, than to feed the factory, which is located next to the facility.
The system is controlled and monitored by the installed PLC which is accessed from phones and computers, and makes it easy for the staff of the operation.
The automatic ash extractor transports the ash from the boiler to an ash container located outside the boiler building.
Specifications
Customer: Danish Agro
Lokation: Skamby, Denmark
Fuel type: Wood chips and grain waste
Plant size: 2.000 kW
Plant type: Process steam
Year: 2018
Efficiency
91,4 %
By applying Linka's world-patented combustion technology, extremely high efficiencies are ensured.
CO2 reducing
1.030 ton pr. year
This corresponds to the same amount of CO₂ that an average of 500 passenger cars emit in a year.
"Previously, we paid to get rid of the residual products, so there is a financial benefit to us by driving them to incineration at the biofuel plant instead"
Keld Nielsen, Director of operations
Danish Agro