News
Offshore wind
Smart energy systems
Smart grid
+1
White paper: The Energy Islands: A Mars Mission for the Energy system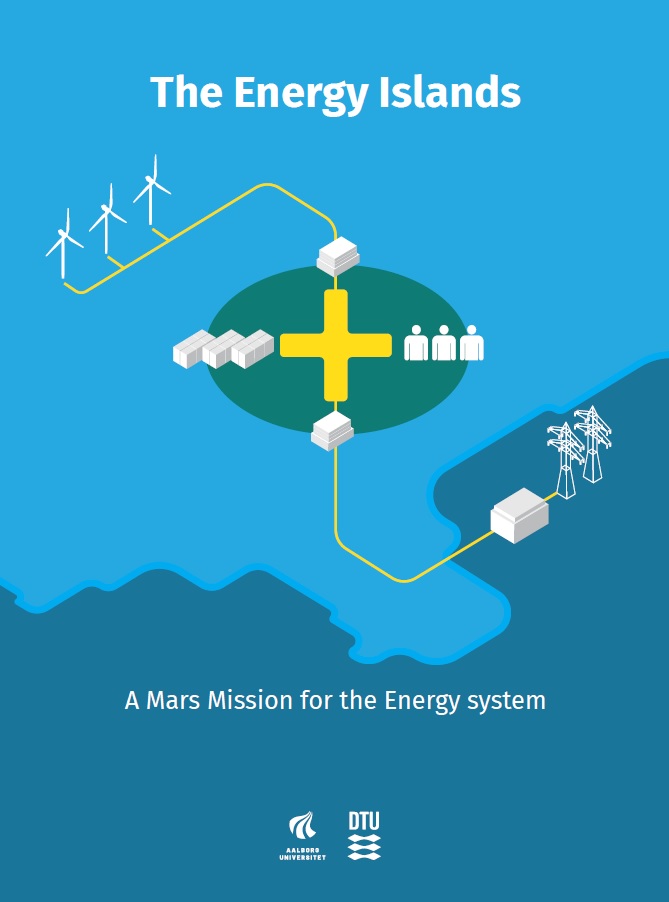 Two energy islands will be created and ready for use in Denmark no later than 2033. In 2020, the Danish Parliament decided to develop and build two energy islands: One on the natural island of Bornholm in the Baltic Sea and a second as an artificial island in the North Sea.
Both projects are very ambitious, but the North Sea Energy Island is particularly so.
Several questions arise
The creation of the energy islands brings a lot of questions and concerns, and thus professors from DTU Wind Energy, DTU Electrical Engineering and Aalborg University have joined forces and created the white paper: 'The Energy Islands: A Mars Mission for the Energy system.'
Nicolaos Cutululis, Professor at DTU Wind Energy, has been leading the effort on the white paper. He says:
"The massive task of building the first Energy Islands is a true Mars mission for the Danish Energy System, and it comes with important challenges, but also with great opportunities."
First, there is a significant gap between the available cost-effective technologies and those needed to realize the vision of the energy islands. Secondly, new operational models for innovation in the public / private sector are needed to design, plan, build and operate the islands cost-effectively and reliably. Thirdly, the islands will be the production and test infrastructure for the change that will transform the energy system in Denmark and globally in the coming decades, when we approach 100% independence from fossil fuels in 2050.
From a research point of view, the three challenges raise questions:
How do we design the electrical systems on offshore energy islands so that they are reliable, safe and robust to known and unknown threats, including cyber security and severe weather at sea?
How do we expand the energy system in a safe, smooth, robust and efficient way?
How do we operate, control and balance an energy system that is 100% based on renewable energy and therefore has no conventional inertia that can balance the grid if an unforeseen event suddenly occurs - for example a drop in energy production or a fault on a high voltage line?
How do we anticipate and prevent technical failures that could cause more GW of wind power in the North Sea to disappear from the grid, thus potentially obscuring the entire European electricity system?
How do we integrate offshore energy islands in the Danish energy system? This involves both a technical integration of the energy island's electricity and possible gas production in the interconnected energy system of the future, but also the electricity markets where electricity and gas are to be sold at home and abroad.
The authors hope that the white paper will initiate a needed discussion on how to address the challenges and how to maintain Denmark's leadership in the new era of offshore development. Therefore, the messages of the white paper will be presented and discussed in three webinars with a group of top experts from Denmark and abroad.
You should consider reading
Offshore wind
Smart energy systems
Smart grid
Wind energy