News
Bioenergy
Biogas
Biomass
US delegation visits Denmark to learn more about the Danish approach to biogas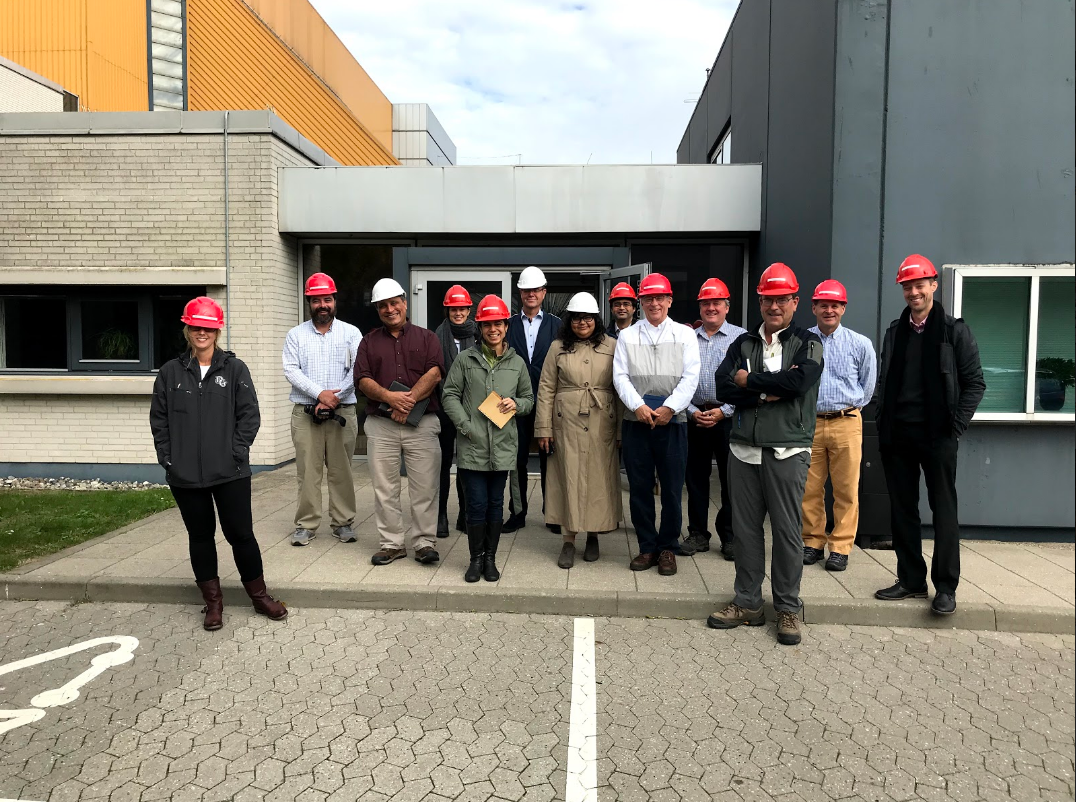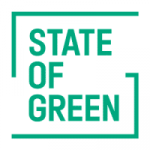 More than 50 percent of the 254 million tonnes of waste that Americans generate annually end up in landfills. Not only does this harm the environment via methane gas that is emitted as the waste decomposes, which is more harmful to the climate than CO2, it also can seep into groundwater, thereby contaminating the water supply. Furthermore, a number of US states are beginning to impose bans or levy fees on organic waste that is delivered to landfills. Producing biogas from organic waste has been touted as a solution to these environmental and economic challenges. However, biogas is a relatively new area in the US and many of the plants that exist to produce biogas are small and rather basic.
For example, the populous state of California (with 40 million inhabitants) has 276 biogas plants in operation but the potential for adding another 2000. Denmark on the other hand, with a population of approximately 5.6 million, has 166 biogas plants. Of those, more than half are on-farm based whereas California only has 18 manure based biogas plants, the bulk of which are simple plants consisting of covered lagoons.
Despite Denmark's relatively small size, the country has a long history of producing biogas from agricultural residues and by-products and possesses a number of technologies and solution in this sphere. This includes high efficiency pumps for moving high solids, gas-cleaning technologies that remove impurities with minimal methane emissions, and turnkey solutions such as reactor tanks. The many years of experience within biogas production in Denmark has also paved the way for innovative business models, where shared ownership between farmers and project developers exist. In addition, Danish biogas plants are large compared to the average biogas plant in the U.S.
-Related news: Consumption of green gas reaches all-time high during record Northern European summer
Biogas as an example of the circular economy in practice
Biogas has several advantages; it can be used as a fuel or to replace natural gas in central heating and electricity production. Furthermore, biogas production is a good example of the circular economy in practice. In addition to producing renewable energy, thereby reducing greenhouse gases and creating blue-collar jobs in rural areas, biogas enables the recirculation of nutrients from different types of waste. This eliminates the dependency on imported fertiliser. While livestock manure and industrial food waste are currently the primary biomass resources in Denmark, it is expected that more and more of the organic fraction from household waste will go into Danish biogas plants. This is due to the fact that the Danish parliament has set a target that aims to use 50 per cent of the organic fraction in municipal waste for biogas and fertiliser production rather than going to waste incineration by 2022.
Stable policies in Denmark have helped stimulate investment in large and professionally run biogas plants that are built to handle waste resources such as livestock manure, thus reducing greenhouse gas emissions while recycling important resources such as phosphorous. In addition, the new Energy Agreement in 2018 has allocated EUR 32 million annually over the next 20 years to develop and optimise the use of biogas and other green gases – both in the transport sector and industrial processes. Furthermore, Denmark is on track to become the first country in the world to only use biogas (biomethane) in the natural gas grid by 2035.
-Related news: The Danish gas grid could be filled with green gas in 2035
Exploring innovation and policy development in the Danish biogas sector
Therefore, a diverse group of stakeholders including project developers, investors, engineers and government organisations such as the US Environmental Protection Agency and the Californian Department of Food and Agriculture travelled to Denmark for a five-day visit to learn more about innovation and policy development in the Danish biogas sector. The trip to Denmark was organised by the Waste, Recycling and Biogas Advisory (WBA), which is a sector platform in the Danish Trade Council in North America. WBA strives to connect Danish competencies and solutions in the fields of waste, recycling and biogas to opportunities and challenges within the North American market. It is also a member of the American Biogas Council and works to promote the development of biogas in the U.S.
Travelling across the country, the delegation met with relevant actors and organisations working within biogas. This included a visit to State of Green, where the delegation was introduced to the historical context in terms of renewable energy production in Denmark and the role of biogas in Denmark's transition to a greener economy, with circular production and consumptions patterns. On the research side, they visited the Technical University of Denmark to hear about the newest research and innovation in the biogas sphere and met with the Danish Innovation Network for Biomass, INBIOM, which is one of 22 national innovation networks in Denmark. INBIOM focuses on intelligent production and utilisation of biomass in the transition to a bio-based economy. Given the purpose of the trip, the program included site visits to Aarhus University's biogas plant and two of Nature Energy's biogas facilities. Finally, workshops were held to discuss the relevance of the Danish approach for the American context.
Two things that were of particular interest to the delegation was the utilisation of digestate on farmland and the trend towards upgrading biogas so that it can be injected into the natural gas grid. In addition, the close collaboration between the public and private sector and the holistic perspective of energy systems in Denmark also was noteworthy.
When asked what he was most excited to experience during the visit, Director Chris Voell from the US Environmental Protection Agency stated: 'Advanced anaerobic digester systems that integrate the treatment of manure, food waste and other organic feedstocks; specialised systems for receipt and processing of food waste and source-separated organics'. Furthermore, when asked if anything he had experienced during the visit had surprised him, he stated: 'The fact that Nature Energy has converted from a fossil natural gas based company to 100% renewable natural gas is a great sign and a model I hope will be picked up in the United States and elsewhere. The integration of government, industry and academia through organizations such as State of Green and Agro Business Park provide an incredible platform on which the AD and biogas sectors can thrive – very impressive'.
Watch the video below to hear what Tim Olson from the California Energy Commission had to say about the visit
[video width="1280" height="720" mp4="https://stateofgreen.com/en/core/../uploads/2018/10/1507940147251-drlcss.mp4" autoplay="true" preload="auto"][/video]
You should consider reading