News
Air pollution
Biogas
Biomass
+21
Sharing Copenhagen 2014 – a Platform and Scope for Innovative Thinking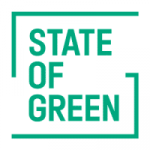 Copenhagen has won the prestigious European Green Capital award presented by the European Commission because the city excels in combining sustainable solutions with growth and quality of life, and because we happily share our knowledge with the rest of the world.
Sharing Copenhagen 2014 is about finding collective solutions to common challenges
Sharing Copenhagen will be a platform helping to develop and disseminate the green solutions of the future. We will set the framework for collaboration across borders, businesses, citizens and institutions – in Denmark as well as in the rest of Europe.
The solutions to emerge from Sharing Copenhagen are intended to benefit everyone as well as the individual – regardless of whether we're talking about a small business sharing their used stationery with the local kindergarten, one business sharing green production know-how with another, or a city sharing experience and solutions with another city.
It's about bringing your resources into play for a better and greener everyday life.
Twitter: @SharingCPH
Instagram: @SharingCPH
Source: City of Copenhagen
You should consider reading
Air pollution
Biogas
Biomass
CHP
Coastal protection
District heating
Energy efficiency in buildings
Energy efficiency in industry
Energy storage
Flood prevention
Geothermal energy
Heat pumps
Landfill and soil remediation
Living labs
Photovoltaics
Recycling of waste to material
Resource efficient production
Smart buildings
Solar thermal energy
Waste-to-energy
Wastewater management
Water supply
Wind farm planning and development
Wind turbine manufacturing and components