News
Energy storage
Offshore wind
Photovoltaics
+5
Report: Global market for energy storage of renewables predicted to hit US$23 billion by 2026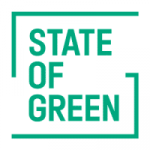 The report Energy Storage and Renewables Integration identifies the shrinking cost of renewable energy projects on a global level and, to a lesser extent, supportive policies and concrete targets concerning the amount of installed capacity, as driving the growing demand for and adoption of wind and solar PV as a source of small and large-scale variable power generation.  While this development is good news for emissions levels, it also presents challenges for the grid to manage these fluctuating inputs.  Therefore, the role of energy storage systems are increasing in importance, as they offer a means with which to integrate renewables into the grid and negate reliability issues.
The report addresses several issues relating to energy storage systems for the integration of renewable sources (ESRI). Analysing the business case for ESRI at the residential, commercial and industrial, and utility-scale levels, barriers to their widespread use, the size of the ESRI market and forecasts for its growth, the report identifies the economics of storage as the primary barrier to their deployment. While the cost of storage is falling, various factors such as the nature of local grids, the type and amount of renewable generation, retail rates of electricity, incentives and subsidies and financing options affect whether it is viable to adopt ESRIs.
Nonetheless, the market for ESRI is predicted to grow strongly over the next decade, especially as the price of storage is forecast to decline even further. The report predicts that lithium ion (Li-on) batteries will prove popular, as their price is expected to decrease by up to 50% over the next ten years. Furthermore, while the cost of utility-scale renewables will fall by a greater magnitude, it is in the behind the metre (BTM) market that the deployment of ESRI is expected to grow fastest.
Source: Navigant Research
You should consider reading
Energy storage
Offshore wind
Photovoltaics
Smart energy systems
Smart grid
Solar energy
Wind energy
Wind turbine manufacturing and components