News
Bioenergy
Biogas
Biomass
+16
P4G reports robust interest in public-private partnerships as key driver of sustainable development growth in emerging markets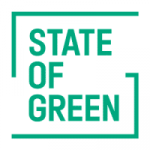 At the first board-level convening of the new Partnering for Green Growth and the Global Goals 2030 (known as P4G), the initiative announced that more than 400 public-private partnerships from over 80 countries applied to receive funding and/or facilitation support for their proposed solutions to drive sustainable development growth in emerging markets.
Launched in late 2017, P4G seeks to accelerate public-private partnerships in the areas of food and agriculture, water, energy, healthy cities and the circular economy by awarding facilitation support and funding of up to US $4 million annually to help around 10-15 partnerships pilot and scale up breakthrough solutions. The Government of Denmark have provided 225 million DKK in funding for P4G for the next five years.
-This remarkable number of P4G partnership applicants proves that we are clearly hitting a nerve with the unique composition of the P4G network and the hands-on approach of the initiative, said Ulla Tørnæs, Minister for Development Cooperation, Denmark Ministry of Foreign Affairs and co-chair of the P4G Board of Directors.
-By gathering leading countries, organizations and businesses for green growth in one coalition, P4G offers access to a powerful vehicle facilitating public-private partnerships for green growth and the implementation of the SDGs, the Minister continued.
-Related News: New Fund to Develop and Accelerate Partnerships for Sustainable Development and Growth
World Economic Forum New Partner 
P4G also announced today that the World Economic Forum has agreed to join the P4G network of organizational partners, which includes C40 Cities, the Global Green Growth Institute and World Resources Institute, which serves as the host of the P4G global hub in Washington. P4G also announced today that Colombia has joined the initiative as a partner country. Initial P4G partner countries include Chile, Denmark, Ethiopia, Kenya, The Republic of Korea, Mexico and Vietnam.
Denmark attended the P4G Board Meeting with P4G Co-Chair Ulla Tørnæs, Minister for Development Cooperation and Martin Bille-Hermann, State Secretary for Development Cooperation of the Danish Ministry of Foreign Affairs. Finn Mortensen, Executive Director of State of Green, Denmark's green partnership initiative and P4G's national platform in Denmark also attended. The interests of the business sector were represented by Peder Holk Nielsen, CEO of Novozymes. As a country partner with its national platform in place, Denmark will play an essential role in facilitating collaboration between P4G and public and private stakeholders both locally and around the world.
-Related News: 400 Applications Received for P4G Funding Support
P4G Global Director Ian de Cruz remarked:
-P4G is receiving significant support from its government, business and civic partners as part of an emerging and ever expanding network. The demand and interest in P4G reflects the desire to achieve impact through partnerships. We are excited to have received so many innovative proposals and will look forward to helping many of these partnerships either directly or indirectly grow in the coming months and years.
While P4G funding opportunities will not become available again until November 2018, P4G will continue to consider and accept applications for partnership facilitation on a rolling basis throughout the year. Partnerships interested in applying for P4G facilitation support should complete the application form at www.P4Gpartnerships.org.
For more information, please contact:
Iver Høj Nielsen
Head of P4G Activities
State of Green +45  22496512
Steffen Zoëga Thorøe
Special Adviser Ministry of Foreign Affairs +45 61979233
You should consider reading
Bioenergy
Biogas
Biomass
Climate change adaptation
District energy
District heating
Living labs
Offshore wind
Smart cities
Smart energy systems
Smart grid
Urban water management
Waste-to-energy
Wastewater management
Water management
Water resource management
Water supply
Wind energy
Wind research and development