News
Buildings
Circular building design
Energy efficiency in buildings
+1
NREP Sustainability Report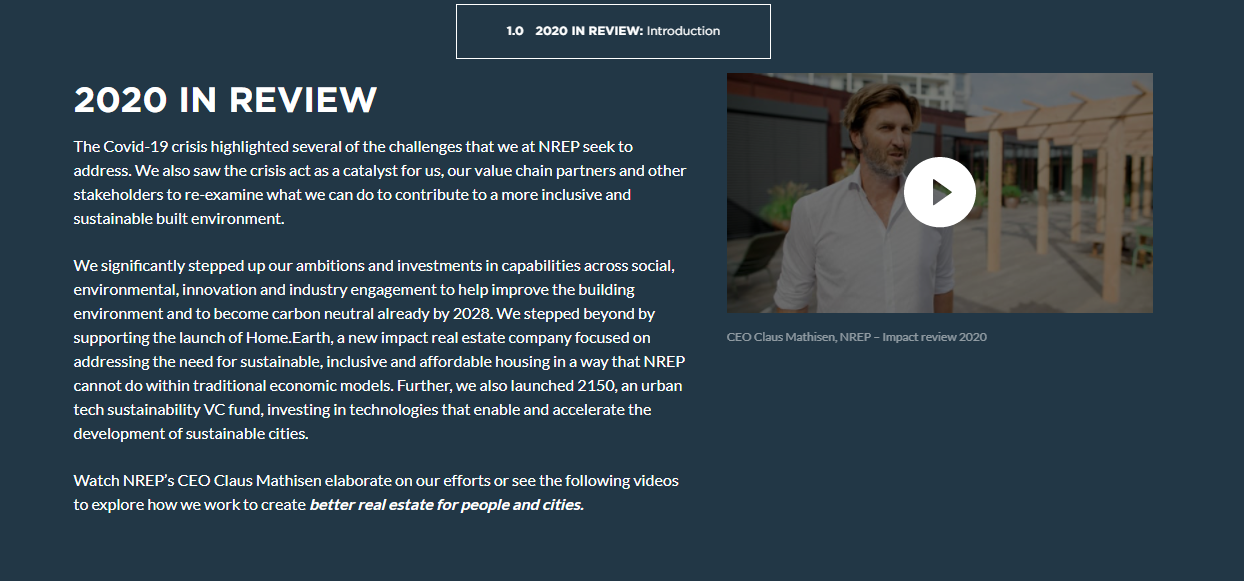 We recently announced our bold commitment to lead the race to #netzero by decarbonizing our entire portfolio already by 2028. NREP has always pushed the boundaries when it comes to sustainability, and we believe this commitment to be a game-changer for the industry.
Our journey is imperfect. We explore and we learn. Now, we share our efforts to make the built environment better in our latest NREP Sustainability Report.
Check it out to explore cases on how we use a wide range of tools to move us towards net zero emissions and how we work to influence the industry to progress society. How we've stepped up our ambitions and supported new initiatives such as Home.Earth, a new impact real estate company focused on addressing the need for sustainable, inclusive and #affordablehousing, and launched 2150, an urban #sustainability #tech venture to further accelerate a green transition of the built environment.
Watch below to hear Claus Mathisen summarize our recent key efforts to contribute to a more inclusive and sustainable built environment, and explore the full #sustainabilityreport here:
You should consider reading
Buildings
Circular building design
Energy efficiency in buildings
Smart buildings