News
Shipping and maritime
Nordic ports collaborate to optimise sustainable port management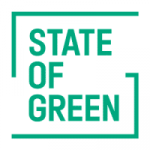 Ten ports in the nordic region stand behind a declaration that focuses on sustainable port management. The joint declaration expresses a commitment in the region to collaborate on environmental challenges related to UN's Sustainable Development Goals (SDGs), herunder reducing the carbon footprint of the regional shipping industry.
Signatories to the declaration include large nordic ports such as Copenhagen Malmø Port, the Port of Esbjerg,  the Port of Aarhus and the Port of Gothenburg.
The declaration states that the ten ports will  'confer, discuss, cooperate and exchange information and best practices' on issues primarily related to environmental and climate challenges. This means investigating the use of alternative energy sources, reducing energy consumption and the application of technologies that reduce emissions in the air and the harbour, including during terminal operations and when ships are either anchored at the port or are sailing in territorial waters.
-Related solution: Danfoss powers Asia's first e-ferry in Taiwan
"Sustainable development is a considerable challenge – but also a development which holds great potential and opportunities. Responsible business demands innovative ways of thinking and new ways of working. In order to accelerate solutions on sustainable matters, we need to create strong partnerships. This declaration signals a strong commitment among some of the largest ports in the Nordic Region to act collectively", says Barbara Scheel Agersnap, CEO at Copenhagen Malmö Port AB.
Denmark's transport minister visits the Port of Copenhagen
The declaration was issued the day after the Danish Minister for Transport, Benny Engelbrecht, visited the Port of Copenhagen for a meeting with Danish Ports, which represents Denmark's commercial ports,  and Copenhagen Malmö Port, which manages both the Port of Copenhagen and the Port of Malmø in Sweden. A key discussion topic was the role of ports in the transition to a carbon neutral world.
-Related solution: Danish hull cleaner can reduce ships' CO2 emissions
The CEO of Copenhagen Malmö Port, Barbara Scheel Agersnap, who attended the meeting, stated:
"The port has always been a meeting place for people and goods and has encouraged activity, trade and innovation. It needs to continue to do that in the future, when we will take an active role in the green transition. The port aims to be the focal point for many of the positive forces that want to make the maritime industry greener. We will open the port and create a platform for collaboration, where industry, research and entrepreneurship can meet and share knowledge and inspire one another. Through strong partnerships, we can achieve green maritime development. I was pleased to be able to put that to the Minister today – and, in particular, to give examples of how this is already happening."
The declaration can read in its entirety here.
Signatories to the declaration:
Copenhagen Malmø Port
Port of Esbjerg
Port of Aarhus
Port of Gothenburg
Port of Helsinki
Port of Helsingborg
Port of Stockholm
Associated Icelandic Ports (Faxaports)
Port of Thorshavn
Port of Oslo
Sources: Energiwatch (in Danish), Copenhagen Malmø port
Photo: Photo by Shaah Shahidh on Unsplash
You should consider reading