News
Non-revenue water
Water management
Water supply
Assisting South Africa in meeting issues of water security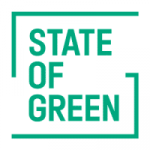 South Africa has a huge potential to limit its water waste, more specifically non-revenue water (NRW), which will ensure revenue in municipalities for investments and maintenance in the country's urban water infrastructure. The water crisis that struck South Africa, and especially Cape Town, in 2018 has increased the country's political awareness and willingness to take action.
When looking at the challenges in South Africa's energy system, many places in the country are hit regularly by planned load-shedding periods, where electricity supply is shut down in order to stabilise the grid and energy demands.
African Utility Week
Denmark has a long history of developing environmental regulations, lowering water loss and creating workable private-public partnerships. At this year's African Utility Week, Danish experts and authorities will be present with the objective to support South Africa's transition towards a greener economy, using Danish solutions. In collaboration with the Danish embassy in Pretoria and the Confederation of Danish Industry, State of Green is participating to connect South African stakeholders with Danish solution providers.
-Related solution: Reducing urban water loss (publication)
It is the third year in a row that Denmark is present at African Utility Week with a Danish Pavillon, hosting companies such as Kamstrup, EKOSOURCE, AVK, MAN Energy Solutions and Norlex. The companies will showcase their expertise while exchanging experience with South African experts within the entire energy, power and water value chain.
Strengthened strategic collaboration
South Africa and Denmark have a solid foundation and long history for collaborating strategically both within the energy and the water sector. In 2015, The Danish Minister of Environment and Food and the South African Minister of Water and Sanitation signed a Memorandum of Understanding on cooperation in the field of water, resulting in a strategic water sector programme.
-Related solution: Reducing urban water loss to just 5%
The purpose of the programme is to support the South African government agencies and other relevant stakeholders in developing and implementing strategy, management and regulatory frameworks to contribute to the National Water Resource Strategy (2013).
You should consider reading
Non-revenue water
Water management
Water supply