News
Heat pumps
Waste-to-energy
A Waste Incinerator with a Rooftop Ski Run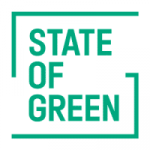 Sporting an all season ski run on its dramatically slanting roof, the Amager Bakke waste-to-energy facility just south of Copenhagen's city centre has not only set new standards for urban design and civic amenity, but also for capturing energy from the combustion of garbage.
-We claim that it is the world's most energy efficient waste-to-energy facility. We are driving energy recovery to its maximum potential, says Tore Hulgaard at Rambøll, the Danish engineering consultant company for the power plant, and adds:
-The environmental standards are unprecedented. Air emissions are far below limit values typical of waste-to-energy facilities.
The Amager facility is designed to produce heat, electricity, recyclable materials, and water from incinerating solid municipal waste, processing up to 560,000 tonnes annually or 35 tonnes an hour for each of the plant's two lines. As part of greater Copenhagen's integrated district heating system, it will supply low-carbon electricity to 550,000 people and heat to 140,000 households. About 95% of all buildings in the area, a combined 70 million square metres of floor area, are heated from the communal district heating network. On very cold days, the remaining 5% is supplied by back-up boilers.
-Actually, there's nothing new in the plant's basic process of waste-to-energy, but the energy reclamation is twenty percent more efficient than the old plant, says Morten Kramer Nielsen from Amager Resources Centre (ARC), the company behind the investment. The total net energy efficiency rate of 107% is among the highest in the world for waste-to-energy technology, he adds.
-The new plant's innovations come from how it reuses the energy again and again, increasing efficiency, explains Kramer Nielsen.
-Related news: Copenhill Wins European Prize
Efficiency edge
Efficiency edge Amager Bakke will recover resources that otherwise would not be recycled. More than 90% of the metal in the bottom ash will be filtered out, leaving a product for use by the construction industry that easily meets strict requirements for heavy metal content and leaching behaviour. Total true recycling will exceed 50%.
The facility will also produce much more clean water than it uses through energy recovery using a two-step, flue-gas condensation system, which includes a heat pump. The water recovered will be as clean as distilled water. The flue gas condensation raises energy recovery around 20% — and that 20% gives Amager Bakke the edge.
In warm weather when there is little demand for heating, the plant can also increase its electricity generation without having to raise its heat output. The ability to ramp electricity production separately from heat supply adds useful flexibility to a national power system increasingly reliant on variable supplies of electricity from wind power.
-Related news: New Technology Generates Additional Energy from Waste Incineration
Ski practise in a flat suburb
Amager Bakke rises from the flat and sandy suburb of coastal Amager south of Copenhagen to earn its name, which translates as Amager Hill. The permit for the project's construction demanded that 30% of the site be dedicated to recreational purposes. Danish architect Bjarke Ingels thought he and his team at Bjarke Ingels Group (BIG) could do better. BIG designed the incinerator building with a slanting roof, big enough for a 440 metre long artificial ski slope falling from a high point of 85 metres.
-Nobody had asked for a ski slope, says Ingels, who won the bid among six finalists, and explains:
-Although it started almost like a joke, when the laughter settled, we still felt convinced that it was a good idea. We made some calls to the trainer of the Danish national Alpine ski team and a ski slope operator. We ran some numbers. It still felt right. Miraculously, we won the competition. Then we had to figure out how to do it.
Construction on the $670 million facility began in 2013. The first waste fire was lit in spring 2017 and continuous operation will begin after a test phase, probably in autumn 2017. The entire facility will be inaugurated when the ski slope opens in mid-2018.
The Amager Bakke plant, in sight of Amalienborg Palace, home of the Danish royal family, makes municipal waste disposal part of the Danish urban landscape, turning what might otherwise have been a monument to industrialisation into a recreational experience for its citizens.
Source: Foresight
You should consider reading
Heat pumps
Waste-to-energy