News
District energy
Smart energy systems
A visit from the largest public utility in the world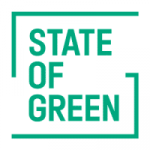 Since the early 1980s, China has experienced a staggering industrial and economic development, which has turned the country into the biggest emitter of carbon emissions in the world. At COP21 in Paris, China committed to reaching peak carbon emissions before 2030. The country also committed to reducing its energy intensity per capita with 60-65 per cent by 2030. To achieve this goal, a large amount of renewable energy sources such as solar and wind need to be integrated into the Chinese energy system.
-Related solution: Massive climate potential in Sino-Danish district heating cooperation
To get inspiration on how to integrate these large amounts of renewables in the Chinese energy system, a delegation from State Grid Corporation of China decided to visit Denmark and Danish companies working with e.g. district heating and energy efficiency. As of 2018, StateGrid is the world's largest public utility and the world's second largest company overall by revenue.
"China and Denmark have a long-term bilateral collaboration on energy and climate, and the two countries are moving towards the same goal of a low-carbon society," said Wensheng Tang, Vice Director of Marketing Department of State Grid Corporation of China and continued:
"We are looking forward to talking more in-depth with suppliers of Danish solutions within district heating and energy efficiency."
Visiting green sites around Denmark
At the newly renovated House of Green, the delegation was introduced to the Danish ambitious goal of being independent of fossil fuels by 2050 and reaching 100 per cent renewable electricity consumption by 2030.
"We are impressed by the Danish model where municipalities, associations, utilities, public and private sectors have built a strong cooperation. We are also inspired by the advanced Danish green solutions, which is attractive for China," said Wensheng Tang.
-Related solution: Large-scale thermal storage pit
This tour was arranged by State of Green and the delegation spent three days in Denmark. The first day as guests at State of Green and Ramboll in Copenhagen, and the following days visiting Toftlund heat storage pit, ProjectZero and Danfoss in Southern Jutland.
About State Grid Corporation of China
State Grid Corporation of China is a state-owned company established in December 2002. The company works with investment, construction and operation of power grids as its core business, and supplies power to over 1.1 billion people in 26 provinces, regions and municipalities, covering 88 per cent of Chinese national territory.
Read more about the Danish-Chinese energy cooperation here.
You should consider reading
District energy
Smart energy systems